National Airlines operates relief flights to Puerto Rico
October 23, 2017: National Airlines' 747-400 freighter has transported 2.7 million pounds of much needed aid to Puerto Rico. The airline has operated 13 flights to quickly deliver goods to areas most devastated by Hurricane Maria. In addition, the company operated a flight that transported more than 200 stranded cruise ship passengers on its 757-200 on […]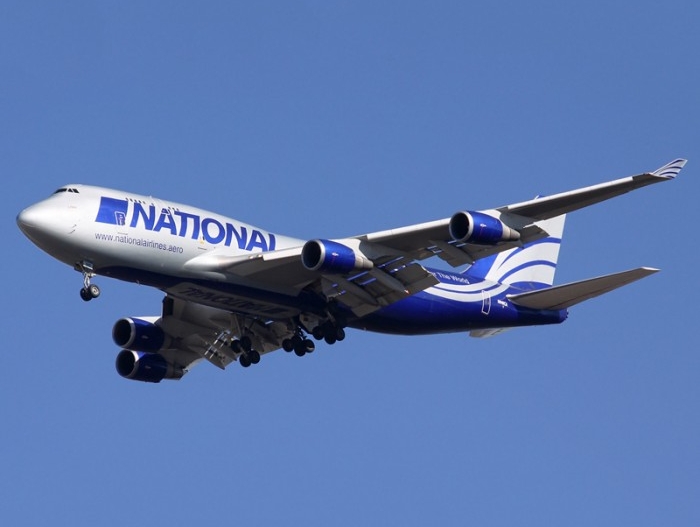 October 23, 2017: National Airlines' 747-400 freighter has transported 2.7 million pounds of much needed aid to Puerto Rico. The airline has operated 13 flights to quickly deliver goods to areas most devastated by Hurricane Maria.
In addition, the company operated a flight that transported more than 200 stranded cruise ship passengers on its 757-200 on a relief flight from Miami to San Juan.
Seven of the cargo relief flights – six originating in Dallas, Texas, and one in Atlanta, Georgia – carried more than 1.5 million pounds of food and supplies to Aguadilla, Puerto Rico, a tourist town of nearly 60,000 on the western coast of Puerto Rico that was ravaged by Hurricane Maria's Category 5 storm surge that buried much of the commonwealth. San Juan, Puerto Rico's capital, has received the bulk of aid supplies from private and governmental organisations, secondary cities like Aguadilla remain in states of emergency and are in desperate need of supplies.
"In the case of Puerto Rico, National was able to mobilise quickly and efficiently to deliver massive amounts of necessary supplies to the island, and hopefully in the process, save lives," noted Christopher Alf, chairman and CEO.
It is currently reported that only 10 percent of Puerto Rico has access to power and only 50 percent to clean drinking water. As part of the effort to quickly restore basic necessities to the country's 3.4 million citizens, National delivered 1.2 million pounds of supplies to San Juan. Originating in Miami, National delivered to San Juan trucks and other equipment necessary to restore power and phone access to the island, where many citizens remain unable to access mobile or land-line telephone service.