Nallian to launch new tracker platform for the pharma industry
March 9, 2018: Data sharing specialist Nallian will be launching the Global Pharma Tracker - Early Adopter Program, open data sharing platform for end-to-end tracking and monitoring of temperature-controlled pharma shipments.
The tracker, world%u2019s first such platform, will prevent costly temperature excursions - currently causing billions worth of product loss every year.
In this fragmented supply chain, detecting excursions and defining why and where they happened is today a complex, time-consuming and manual process.
Hence, this platform that will be launched at the IATA World Cargo Symposium in Singapore next week, integrates logistics, temperature and quality data from this fragmented supply chain into a single, real-time view.
The company informs through a statement: %u201CFollowing a successful Proof of Concept and Pilot phase, in collaboration with Pharma.Aero and their user group, including leading pharma shippers, handlers, airport authorities, forwarders and carriers (such as Pfizer, Johnson & Johnson, MSD, Brussels Airlines, Singapore Airlines, Mumbai Airport, Brussels Airport, Changi Airport, DHL Global Forwarding), the Global Pharma Tracker Platform is now made available to pharmaceutical actors who are keen to gain full control of their pharma shipments and set the standard for global pharma visibility.%u201D
The global pharma air cargo supply chain involves many partners: shippers, carriers, ground handlers, forwarders, cold chain service providers and airport authorities. 
Jean Verheyen, CEO Nallian said: %u201CUsers of the Global Pharma Tracker will leverage the benefits manfold: internally, within their local community, across validated pharma corridors and ultimately across the global network. With a cost of 35 billion USD caused by temperature excursions, we trust the Global Pharma Tracker represents a major opportunity for the industry.%u201D
You may also like:-
---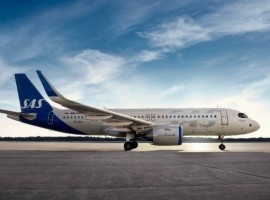 Air Cargo
Logistics
The IATA appointed independent assessment focuses on the quality assurance processes, operational and technical innovation, risk management, and the preservation of all relevant shipment data along the entire logistics chain.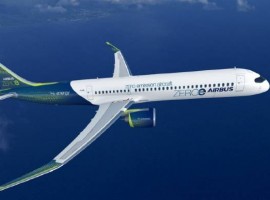 Aviation
In order to tackle these challenges, airports will require significant hydrogen transport and refueling infrastructure to meet the needs of day-to-day operations.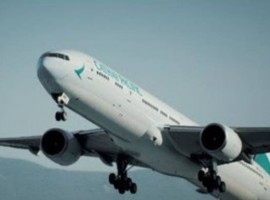 Air Cargo
Flight CX8800 will be operated by a reconfigured Boeing 777-300ER passenger aircraft instead of Cathay Pacific's go-to ultra-long-haul freighter, the Boeing 747-8.