Munich Airport International, ADB SAFEGATE sign agreement to transform airport ops
Nov 5, 2019: Munich Airport International (MAI), international business arm of Munich Airport, has signed co-operation agreement with airport solutions leader ADB SAFEGATE. This collaboration combines MAI's expertise in airport development, management and operations with ADB SAFEGATE's global presence and insight into airfield, apron and tower systems. The two companies have worked on joint projects […]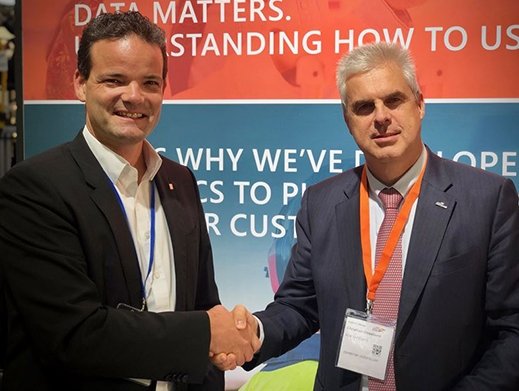 Nov 5, 2019: Munich Airport International (MAI), international business arm of Munich Airport, has signed co-operation agreement with airport solutions leader ADB SAFEGATE.
This collaboration combines MAI's expertise in airport development, management and operations with ADB SAFEGATE's global presence and insight into airfield, apron and tower systems.
The two companies have worked on joint projects in the past.
Airports can rely on them as a single source for technology upgrades and process improvements.
With this agreement, customers are likely to benefit from a comprehensive portfolio of products and services. Also, they can get access to pool experts in all airport domains from airport planning to operations.
The co-operation efforts of both companies will help airports meet the immense challenges posed by growing demands for air travel including capacity constraints and difficulties in expanding infrastructure.
This cooperation, according to the companies, 'creates a powerful offering for airports looking to optimize their efficiency.'
Dr. Ralf Gaffal, managing director MAI, views the agreement as a logical next step after successfully working on joint projects in the past: "ADB SAFEGATE's intelligent solutions add significantly to our expertise and we look forward to working together on exciting new projects. This unique combination of skills will help airports obtain maximum capacity, revenue and cost savings out of their existing infrastructure."
In addition to the above, future activities of this cooperation will be able to include developing new services such as a Virtual Apron Control Center and collaborating on R&D.
ADB SAFEGATE and Munich Airport International join forces to transform airport operations.
See press release: https://t.co/7cRL8jM7UD#singlesource #topoolexpertise #technologyupgrades #processimprovements #airportperformance pic.twitter.com/VYEHVVA6AE

— ADB SAFEGATE (@ADBSAFEGATE) October 30, 2019