Mumbai Airport becomes India's first airport to gain CEIV Pharma certification
April 23, 2019: The GVK led Mumbai International Airport Limited (MIAL) has become the first airport in India and third in Asia to receive the Center of Excellence for Independent Validators in Pharmaceutical Logistics (CEIV Pharma) certification from industry body IATA. Following successful completion of training courses, on-site assessment, and complex validation processes, the airport […]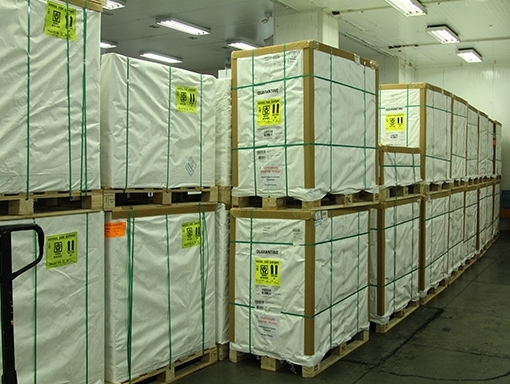 April 23, 2019: The GVK led Mumbai International Airport Limited (MIAL) has become the first airport in India and third in Asia to receive the Center of Excellence for Independent Validators in Pharmaceutical Logistics (CEIV Pharma) certification from industry body IATA.
Following successful completion of training courses, on-site assessment, and complex validation processes, the airport gets this certification that supports the air transport supply chain to comply with pharmaceutical manufacturers' requirements.
The airport said in its press statement: "Acknowledging the importance of this initiative, MIAL has initiated certification process in a community approach manner together with its air cargo supply chain partners."
Apart from being awarded this key accreditation, GVK MIAL is also a strategic member of %u2018Pharma Aero' and the project lead for %u2018Airside Transport Benchmark'. The airport will also be soon launching India's largest Temperature Controlled Solution for the transport of pharmaceuticals on the Tarmac region.