Mitchell Cotts picks Kale Logistics to digitise Jomo Kenyatta International Airport
Sep 27, 2019: Kenya-based forwarder Mitchell Cotts has picked India-based software provider Kale Logistics Solutions' GALAXY cargo management system to digitise air cargo operations at Jomo Kenyatta International Airport in Nairobi, Kenya. GALAXY is a cargo handling software system that covers import, export, and transit operations. This partnership will enable Mitchell Cotts to enhance their […]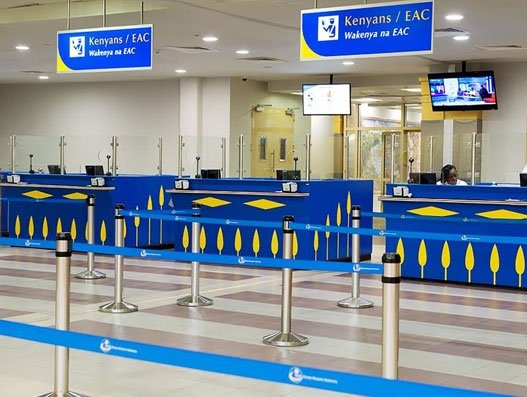 Sep 27, 2019: Kenya-based forwarder Mitchell Cotts has picked India-based software provider Kale Logistics Solutions' GALAXY cargo management system to digitise air cargo operations at Jomo Kenyatta International Airport in Nairobi, Kenya.
GALAXY is a cargo handling software system that covers import, export, and transit operations. This partnership will enable Mitchell Cotts to enhance their digital capabilities and transform air cargo handling operations to be more agile, intelligent and offer superior customer services.
It incorporates several features that can help cargo ground handlers to shift from legacy monolithic processes towards a future-proof system.
GALAXY users benefit from automation, increased visibility, control, collaboration, personalisation and integration with partners, Kale claimed.
The system is currently implemented in more than 75 airports across the globe and it delivers productivity improvements to help realise outcome-based supply chain transformations.
"I'm very excited to embark on this partnership with Kale Logistics, whose transformation and industry expertise capabilities will supplement our focus on improving our customers' experience in a digitally enabled way," said Daniel Tanui, managing director, Mitchell Cotts. "We hope with GALAXY, we have the complete supply chain visibility needed, combined with recommendations to make profitable business decisions."
Vineet Malhotra, director, Kale Logistics Solutions, added, "Kale is helping to guide many of today's leading companies and airports through its next-gen platforms and systems, in building their digital spines, becoming more agile, creating superior customer experiences, and driving exponential growth. We are delighted to partner with a company like Mitchell Cotts who are laying the foundation to become future proof digital enterprise by simplifying and standardizing the supply chain IT landscape and significantly boosting business velocity."