Milan Bergamo Airport ends the year 2016 with positive upturn in air cargo
Jan 19, 2017: Milan Bergamo Airport has exceeded 117,000 tonnes, recording a 3.7 percent growth in air cargo operations in December 2016. While the annual total throughput showed a slight decrease of 2.7 percent, origin and destination freight was stable year-on-year, indicating the robustness of the local economy which will give the airport a good platform for cargo growth in 2017.
The airport was Italy's third busiest airport last year, handling over 11.1 million passengers – a new record for the gateway. It has seen 7.2 percent passenger traffic growth.
Crediting the surge to the addition of 19 new routes throughout 2016, increased load factors on scheduled flights, as well as providing one of the best punctuality records throughout similarsised airports worldwide, the Italian airport was connected to 114 destinations across 33 countries last year.
While Milan Bergamo remains Ryanair's largest Italian base, the northern Italian airport is set to kick-start 2017 by increasing the diversity of carriers at the airport away from its traditional low-cost carrier core. In addition to hybrid Romanian carrier Blue Air launching a four times weekly link to Liverpool, and the resumption of its flights to Constanta Airport, Italy's Meridiana will be restarting its summer flights to Olbia. Milan Bergamo will also welcome new scheduled carrier Arkia Airlines' twice-weekly service to Tel Aviv in May, broadening the range of airline business models at the airport.
Last summer saw Ryanair offer almost 600 weekly departures from Milan Bergamo, and this year it is continuing to support the airport's route network development with the launch of another five new connections: Vigo; Edinburgh; Luxembourg; Bordeaux; and also adding a four times daily service to Naples, increasing the airport's choice of links across Italy and all over Europe. Meanwhile, Wizz Air will launch its twice-weekly service to Varna in July, the Italian airport's second link to Bulgaria and the ULCC's 16th route from the gateway.
In order to cater for the sharp increase in demand, SACBO – Milan Bergamo's operator – has invested over €150 million in the airport's development since 2013. Following the extension of both the departures and arrivals concourses, the terminal surface has doubled in size, seeing the addition of a new check-in area, baggage handling systems, boarding gates and more security checkpoints, as well as a refurbished retail area including 14 new shops and a new food court.
Emilio Bellingardi, general director of SACBO, says, "Having just experienced our busiest year ever, we're looking forward to another year of development and growth at Milan Bergamo. We are positive that we will be able to add more announcements in the coming months and, with our huge investment in the future, all passengers travelling from our airport can not only benefit from our broader route network and an increasingly diverse range of airlines, but also enjoy a practical airport with modern facilities."
You may also like:-
---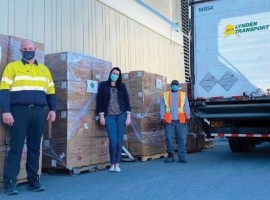 Logistics
The shipment, which was the largest donation received from private industry, included 12,500 isolation gowns, 100,000 N95 masks and 400,000 surgical masks.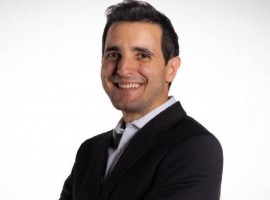 Air Cargo
Otávio joined LATAM Airlines Group in 2015, initially working in cargo planning and commercial areas but since 2019, he was LATAM Cargo Brazil's Operations vice president.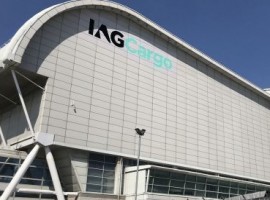 Air Cargo
The large amount of high dense engineering goods, destined for Europe & North America, that made the difference on weight.