Mike Bradley rejoins Caribbean's Seaborne Airlines
Nov 5, 2018: Mike Bradley, who previously served in maintenance management roles at Seaborne Airlines, is now returning to one of the largest regional carriers in the Caribbean as VP of Maintenance and Engineering. In the new position, Bradley will serve as the airline's FAA Part 119 director of maintenance (DOM). He brings more than […]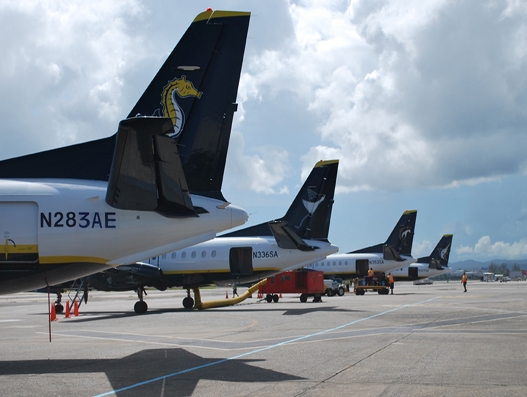 Nov 5, 2018: Mike Bradley, who previously served in maintenance management roles at Seaborne Airlines, is now returning to one of the largest regional carriers in the Caribbean as VP of Maintenance and Engineering.
In the new position, Bradley will serve as the airline's FAA Part 119 director of maintenance (DOM).
He brings more than 40 years of leadership and aircraft maintenance and engineering experience to the new role.
Bradley started his aviation career as an aircraft maintenance technician for the US Air Force.
Most recently, Bradley served as the director of Maintenance and Engineering for Silver Airways, who recently acquired Seaborne Airlines, and also previously served as Lead Inspector and CASS Manager for Silver. Previously, Bradley was managing director of Maintenance for Island Airlines and has served in maintenance roles at Island Airways USVI, Air Wisconsin Airlines, Mountain Air Express, Mesa Airlines, Weststates Airline and Jet Express. Bradley was a part of the Seaborne maintenance team when the airline was headquartered in St. Croix, US Virgin Islands.
Captain Jesus Medina, COO, Seaborne said: "Mike's deep knowledge of regional airline technical operations and experience with land-based and amphibious aircraft will help us raise the bar in improving our level of performance."