Miele picks Brisbane Airport for its new Queensland headquarters
August 31, 2017: High-end domestic appliances and professional equipment supplier Miele Australia has selected Brisbane Airport as the preferred location for its new Queensland headquarters following a formal market process managed by Colliers International. Brisbane Airport Corporation's (BAC) property division, BNE Property, will deliver the 7,065m² tailored warehouse, office and showroom facility for the leading whitegoods […]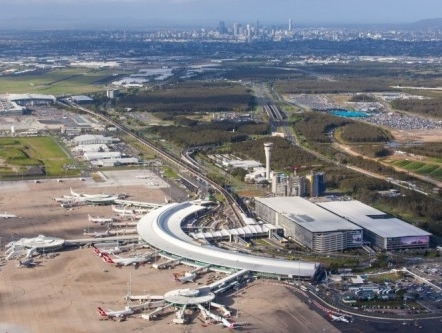 August 31, 2017: High-end domestic appliances and professional equipment supplier Miele Australia has selected Brisbane Airport as the preferred location for its new Queensland headquarters following a formal market process managed by Colliers International.
Brisbane Airport Corporation's (BAC) property division, BNE Property, will deliver the 7,065m² tailored warehouse, office and showroom facility for the leading whitegoods manufacturer by the end of 2018.
BAC's general manager of Commercial Businesses John Tormey said the deal is a great win for Brisbane Airport which is fast becoming a vibrant commercial, retail and industrial hub.
"BNE Property has been working closely with Miele and Colliers to meet their specific requirements and look forward to providing an end-to-end service to deliver the project," Tormey said.
"For Brisbane Airport to attract an international company of this magnitude in a competitive market demonstrates its strength as a business destination."
Miele Australia's head of Facilities Management Scott Rundle said Brisbane Airport offered an ideal location for the company's new Queensland warehouse.
"We initially engaged with the Colliers Occupier Services team to help us define our requirements and consolidate our two existing Brisbane sites. It was a complex 12 month process which now enables Miele to deliver a purpose built warehouse which consolidates all administration, logistics and servicing functions into the one building.
"A key driver for our new location was access to road networks, the local shopping precinct and the public transport network. The new location is extremely exciting given the convenience of a 24/7 Woolworths, Jetts Fitness and retail, dining and leisure options only a few minutes away."
Brisbane Airport is already home to more than 420 businesses and 22,000 workers, with this figure expected to grow to around 50,000 by the end of 2029.