Michael Byrne steps down; Thomas Knudsen appointed Toll Group MD
Nov 26, 2019: Michael Byrne will step down from his position as managing director of Toll Group on December 31, 2019. His position will be filled by Thomas Knudsen, who will take over from January 1, 2020. Knudsen is currently president of Toll Group's Global Forwarding division, which he began in January 2018. Originally from […]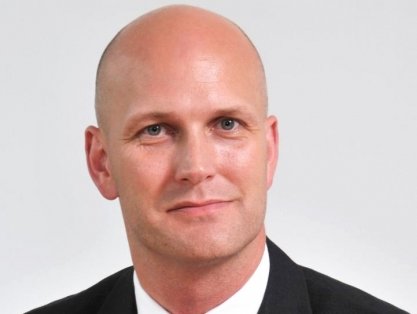 Nov 26, 2019: Michael Byrne will step down from his position as managing director of Toll Group on December 31, 2019. His position will be filled by Thomas Knudsen, who will take over from January 1, 2020.
Knudsen is currently president of Toll Group's Global Forwarding division, which he began in January 2018. Originally from Denmark, Knudsen has over 25 years' experience in freight forwarding and contract logistics, including living and working across Asia, Australia, the United States, Europe and the Middle East. Knudsen will continue to be based in Singapore.
Toll Group chairman John Mullen said Byrne, together with his team, has led Toll Group through numerous challenges since his appointment in January 2017.
"Michael was appointed as managing director at a pivotal time for the company. Under Michael's leadership, Toll has delivered on a comprehensive transformation program resulting in improved safety, a more efficient operating model, stronger operations, and better governance across compliance, tax and regulatory matters. Toll is now well-positioned because of the foundations that Michael has created," said Mullen.
Byrne said his time as MD had been focused on developing a strong safety culture, building a strong leadership team and renewing the fundamentals of the business. "I am proud of the enormous strides we have made that will position the company for future growth. Our journey to be a truly global, world class logistics company is a long-term aspiration. We have achieved much as a team, but there is a lot more to do," Byrne said.
Knudsen said in line with Toll Group's ambition to expand operations in Australia, Asia and the rest of the world, he looks forward to the enormous opportunity.