Envirotainer to see change of guard; Peter Gisel-Ekdahl to be new CEO
Michael Berg will step down as CEO of Envirotainer. Through Michael's leadership the container fleet has been upgraded and expanded and Envirotainer has increased the innovation leadership through the recent launch of the new Releye® platform. Peter Gisel-Ekdahl has been appointed as new CEO of Envirotainer.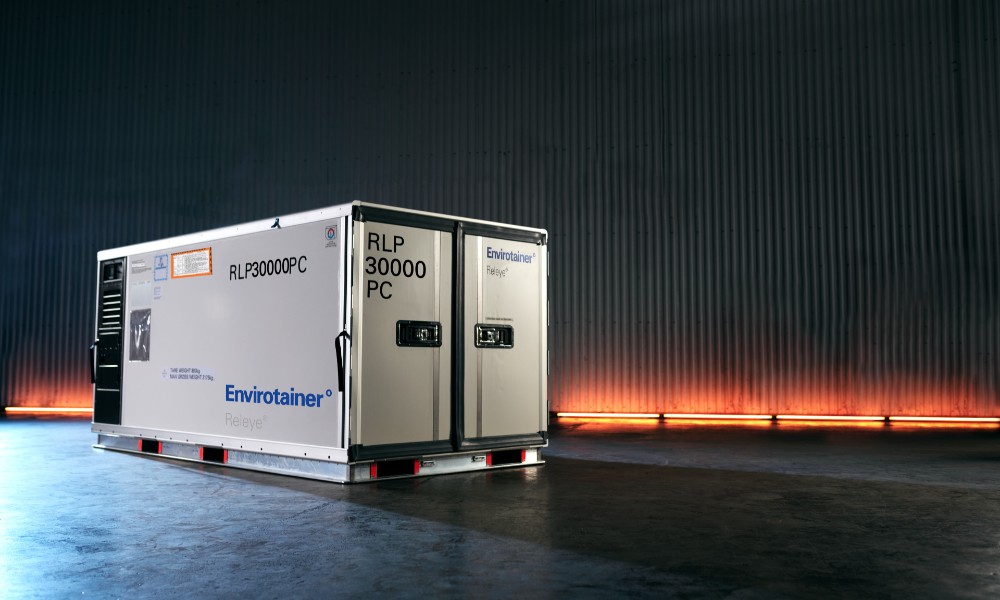 Envirotainer, the global market leader in secure cold chain solutions for air transportation of pharmaceutical, announced that CEO Michael Berg will be stepping down after five years. and Peter Gisel-Ekdahl will be the new CEO of Envirotainer, effective September 1.
Peter has a long and successful track record in international business and was most recently the President of Business Area AirTech and Group Vice President at Munters Group. He holds an MSc from the KTH Royal Institute of Technology in Stockholm and an MBA from Copenhagen Business School.
"It is with great joy that I have accepted the offer to lead Envirotainer into the future. I am extremely impressed by what the people at Envirotainer have created, and we will continue to build on the position achieved by satisfying customers and other stakeholders in order to strengthen the supply chain for pharma products even more in our ambition to make people healthier around the world," said Peter Gisel-Ekdahl.
"On behalf of the Board of Directors and the owners, I would like to take this opportunity to thank Michael for the excellent work done. Michael will stay on as an advisor to the Board and the owners in order to continue to share his experience", said Kenneth Bengtsson, chairman of the board, Envirotainer.
Envirotainer has increased the innovation leadership through the recent launch of the new Releye® platform.
"I am very proud of what we together have achieved during the past five years. With a strong, passionate and efficient organization, our clear market and digital leadership, the revolutionary new Releye® container platform just launched and a very strong pipeline of more great products and digital services, Envirotainer is stronger than ever. I feel it is a very good time to pass the baton to Peter," said Michael Berg.
Recently, China Southern Airlines has approved the Envirotainer Releye RLP for usage on their fleet of aircrafts. With this approval, China Southern can now transport the Releye RLP on their extensive network, increasing the capacity to meet ever growing need for temperature-controlled, high-quality and connected ULD solutions.