Miami to host TIACA's 2020 Air Cargo Forum
<p style="text-align: justify;">Mar 16, 2017: TIACA has announced that its 2020 Air Cargo Forum (ACF) will take place in Miami, Florida, USA, and will be co-located with both Multimodal Americas and Supply Chain Americas.</p> <p style="text-align: justify;">TIACA's showcase biennial event brings together supply chain decision makers from across the globe for three days of networking […]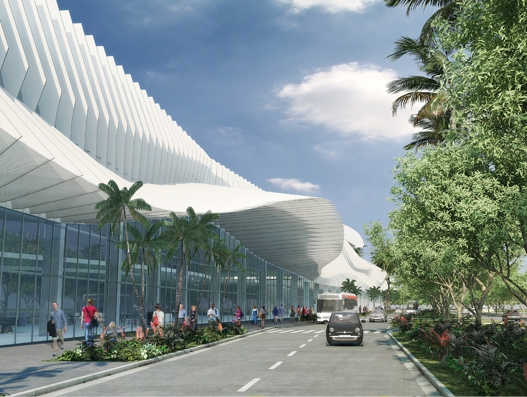 Mar 16, 2017: TIACA has announced that its 2020 Air Cargo Forum (ACF) will take place in Miami, Florida, USA, and will be co-located with both Multimodal Americas and Supply Chain Americas.
TIACA's showcase biennial event brings together supply chain decision makers from across the globe for three days of networking and learning from the experts.
"Miami is a vibrant, world-class trade community at the crossroads of the Americas and we are delighted to be holding our 2020 event there."
Miami International Airport (MIA) is recognised as the world's largest gateway to Latin America and the Caribbean, handling 83 percent of all air imports and 79 percent of all exports to/from the region.
"With one of the leading passenger and cargo airports in the world, in addition to world-class amenities throughout our county, we are prepared to host a successful Forum for our global guests," said Miami-Dade County Mayor Carlos A Giménez.
MIA is also the first airport in the Western Hemisphere and only the second in the world to be designated by the International Air Transport Association (IATA) as a pharmaceutical freight hub and a trusted industry leader in the transport of pharmaceuticals.
"As the busiest US airport for international freight and the only US airport among the world's top 10 in that category, we welcome the opportunity to discuss MIA's new initiatives and best practices with our counterparts from around the world," said Emilio T González, director, MIA.
The Multimodal Americas exhibition and conference and the Supply Chain Americas summit are attended by shippers and industry leaders from across the logistics industry.
"We are delighted to be partnering with TIACA for both the 2018 and 2020 ACFs, as the co-location will bring together leading professionals from across the entire global logistics and air cargo supply chain communities," said Robert Jervis, Logistics Portfolio director, Clarion Events.
"This is particularly fitting in a city as vibrant and well-connected as Miami, which is an important logistics hub strategically located at the heart of the Americas and the Caribbean."
The 2020 event will be held at the Miami Beach Convention Centre, which is currently undergoing a $525 million renovation and is set to become one of the premier expo venues in the Americas.
The 2018 ACF will take place from the October 17 to 19 at the Metro Toronto Convention Centre in conjunction with the first Multimodal Americas show and in partnership with the Canadian International Freight Forwarders Association (CIFFA).
Last year's ACF in Paris, France attracted over 2,000 visitors who visited hundreds of exhibitors from across the global air cargo industry.