Mumbai Airport to have half a million-tonne capacity pharma terminal
Shreya Bhattacharya
As the dynamic growth of Indian pharma industry positions it as the third largest pharmaceuticals market in the world in terms of value and eleventh largest in terms of volume, the healthcare cold chain logistics market is being analyzed to exhibit lucrative opportunities. Needless to say, the criticality of the lifesaving products is indisputable and customers are increasingly demanding risk lane assessments. So when Mumbai International Airport became the first Indian airport to join the Pharma.Aero initiative in early 2017, it came as a breadth of fresh air to pharma stakeholders. Pharma.Aero is the cross industry collaboration for pharma shippers, CEIV certified cargo communities, airport operators and other air cargo industry stakeholders that focuses on improving pharma handling and quality in the air cargo industry.
In its endeavor to set a benchmark in India for pharma handling, Mumbai International Airport Limited (MIAL) is bringing significant developments in infrastructure, processes and facilities. Talking exclusively to the STAT Trade Times, Manoj Singh, Senior Vice President & Head – Cargo, MIAL revealed that the airport is developing a dedicated pharmaceutical facility by converting the existing export perishable terminal to exclusive pharmaceutical terminal. This will accommodate more pharmaceutical loose cargo and additional 100 built ULDs, taking the overall pharmaceutical handling capacity to 450,000 tonnes.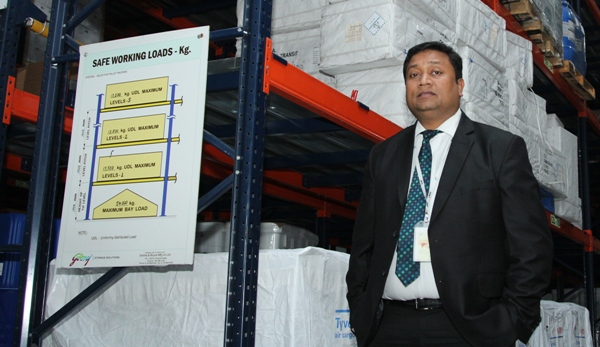 Manoj Singh, MIAL
How do you facilitate the pharmaceutical shipments at Mumbai International Airport? Any plans on expanding services to better accommodate the pharma shipments?
GVK MIAL had commissioned a state-of-the-art export perishable terminal at the Mumbai International Airport in 2011. The facility, where only refrigerated trucks are allowed to dock, provides seamless temperature controlled handling to pharmaceuticals at the desired temperature ranges including +15 to +25, +2 to +8 and freezer. The flawless coordination between the airlines and shipper/agent while dispatching the pharmaceuticals from shipper factory till the time it reaches the aircraft, guarantees minimum exposure to the pharmaceuticals. We also offer services like wrapping the pharmaceutical built ULDs with the thermal blankets provided by shipper/agent/airlines and handling of active refrigerated containers.
In order to accommodate the demand for additional capacity for all temperature requirements, GVK MIAL is also developing a dedicated pharmaceutical facility by converting the existing export perishable terminal to exclusive pharmaceutical terminal. It will accommodate more pharmaceutical loose cargo and additional 100 built ULDs taking the overall pharmaceutical handling capacity to 450,000 tonnes. We are also in the process of procuring temperature controlled ULD transporter to offer pharmaceutical cargo with the desired temperature range while transferring to the aircraft.
In order to keep the staff updated on the latest technologies and means of functioning, we offer regular trainings to the staff. Also the pharmaceutical facilities at the terminal are updated on a regular basis to maintain quality handling and ensure effective and seamless pharma chain.
With growing competition amid the air cargo players to make the most out of pharmaceutical segment, how important is it for you to comply with the shippers' demand? How accessible and flexible is the airport if the customer wants any particular service?
Pharmaceutical cargo constitutes major portion of the air EXIM business at Chhatrapati Shivaji International Airport (CSIA), in particular air exports. GVK MIAL is committed to further grow this commodity segment at CSIA in collaboration with the pharmaceutical players. Accessibility and flexibility have been at the core of our operations especially while handling sensitive air cargo commodities. Customised processes have been crafted for clients who are into exporting products of highly fragile nature and strong KPI compliance. All these measures have resulted in enhancing our performance and meeting our client's expectations.
What is the current status of IATA's CEIV certification?
GVK MIAL is in the process of obtaining IATA CEIV certification in collaboration with our stakeholders and service providers. Also, we are a strategic member of Pharma.Aero, working closely with global airports, freight forwarders and pharma manufacturers.
Mumbai airport gateway has a strategic location, state-of-the-art facilities and supported by robust pharmaceutical industry. After CEIV certification, we are committed to further strengthen Mumbai as pharma gateway by promoting pharma trade lanes with the US, Europe and African destinations. With the expansion and modernisation of our temperature control facilities, we anticipate the pharmaceutical market share to increase by further 10 percent over the coming years.
How important do you think is creating a collaborative end-to-end pharma lane? How much enthusiasm do you see among the air cargo players for establishing pharma trade lanes?
A collaborative end-to-end pharmaceutical lane between airports will enhance the pharmaceutical EXIM business between the stations, improve the quality of handling the pharmaceuticals and enhance the performance of the trade lane. In order to facilitate e-freight and real time data flow of entire pharmaceutical logistics chain we are working on strengthening the pharma trade lanes in digital manner. Number of airports, airlines and freight forwarders are coming forward in establishing pharma trade lanes with CSIA. We are optimistic that CEIV and Pharma.Aero will add more value to this concept.
Photo: Cargo Service Centre Perishable Terminal at MIAL
You may also like:-
---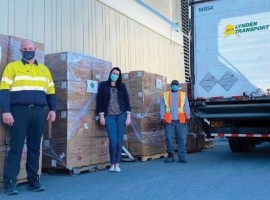 Logistics
The shipment, which was the largest donation received from private industry, included 12,500 isolation gowns, 100,000 N95 masks and 400,000 surgical masks.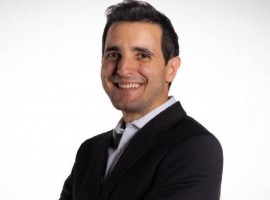 Air Cargo
Otávio joined LATAM Airlines Group in 2015, initially working in cargo planning and commercial areas but since 2019, he was LATAM Cargo Brazil's Operations vice president.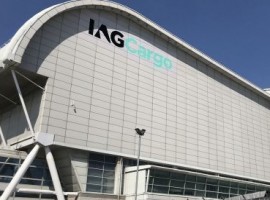 Air Cargo
The large amount of high dense engineering goods, destined for Europe & North America, that made the difference on weight.