Mercado and UPS partner to improve online shopper experience
September 20, 2017: Online e-commerce platform, Mercado Libre Mexico will partner with UPS, the global supply chain solution provider, to offer a better online buying experience for users. "More than 80 percent of our sellers use Mercado Envíos to guarantee the products they are selling arrive on time and in good condition. Now, thanks to […]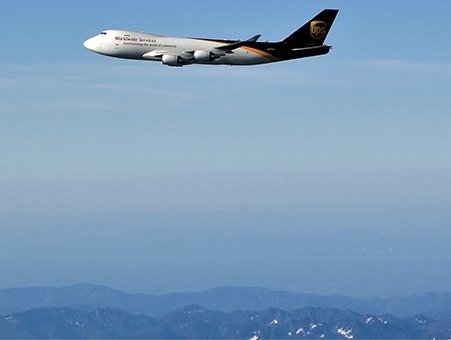 September 20, 2017: Online e-commerce platform, Mercado Libre Mexico will partner with UPS, the global supply chain solution provider, to offer a better online buying experience for users.
"More than 80 percent of our sellers use Mercado Envíos to guarantee the products they are selling arrive on time and in good condition. Now, thanks to our partnership with UPS, Mercado Libre can offer a wider range of options to ensure that both sellers and buyers have the best possible experience with every transaction," said Luis Perera, head of Mercado Envíos at Mercado Libre Mexico.
UPS will offer solutions for Mercado Envíos Full, a logistics service offered by Mercado Libre to its sellers for storage and shipping solutions. To make the inventory management process at Mercado Libre's distribution center more flexible, UPS will implement Application Programming Interfaces (API's), allowing Mercado Libre to create shipping labels, track packages and provide buyers with visibility into their shipments.
Through the partnership with UPS, Mercado Libre will provide customers with access to the UPS Express Saver small package service, which offers guaranteed next day delivery, by the end of the day in the main cities throughout Mexico.
Users can also take advantage of the UPS Access Point network, a solution that allows users to select an alternate delivery location such as local businesses to pick up their shipments. These convenient pick-up and drop-off points are located in local businesses, such as supermarkets, dry cleaners and coffee shops with extended evening and weekend hours.
"Based on the 2015 UPS Pulse of the Online Shopper study, 44 percent of online shoppers in Mexico prefer an alternate location where they can receive their packages. Mercado Libre's customers will now be able to decide where they want to receive their purchases: at home, at work or at one of the 700 UPS Access Point locations, including UPS customer centers," pointed out Michael Cuesta, Marketing and Retail director, UPS Mexico.
This year, Mercado Envíos has been responsible for more than 3 million deliveries. Through this partnership, Mercado Libre is consolidating its platform to offer each buyer and seller an outstanding shopping experience, in addition to providing more users with an incentive to try e-commerce purchases.