'Menzifying' cargo business at Menzies
Even when Menzies gets into partnerships at different locations Fordree agrees that they have not found it difficult to introduce and implement the standardized approach.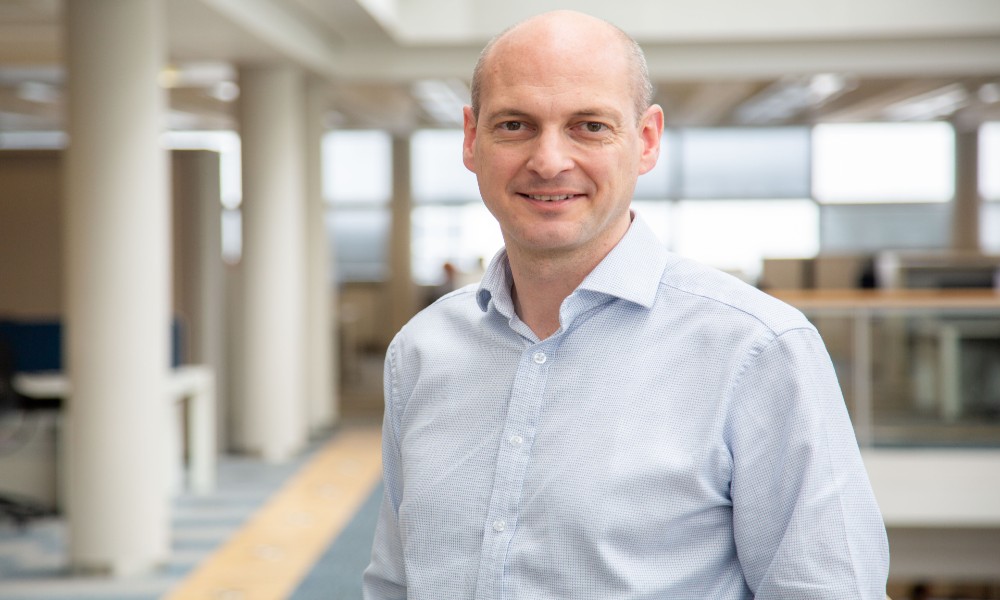 When Robert Fordree joined air cargo industry he was a teenager. Three decades later he is still young and leads the cargo business at Menzies Aviation building it as one of the world's leading aviation logistics companies.
When Robert Fordree finished his school and still a teen, he wasn't really clear about what he wanted to do. So he did something that was not cool at all then. He followed his father's footsteps and started to work in the air cargo industry along with him in Lufthansa Cargo. John Fordree worked in the air cargo industry all his life. He started with Air India in the UK and then Lufthansa Cargo before starting his own forwarding business.
More than three decades later, Fordree senior is retired and enjoying his garden and grandchildren; while Fordree junior is the head of cargo operations at Menzies Aviation and building one of the coolest aviation logistics companies in the world. As the executive vice president for cargo at Menzies Aviation, Fordree wants to make his company very attractive to young talent. "I was very heavily influenced by my father," said Robert Fordree. "But I would hope that we can attract people into the air cargo industry not just by following their father's footsteps in future," he said.
Among many other things, attracting right and young talent is a top priority for Menzies Aviation, and Fordree wants to transform the cargo division of the aviation logistics company to be on par with any other company when it comes to use of modern tools of technology to conduct business. As part of this, Menzies Aviation strengthened the cargo team with five new appointments of experienced professionals. And one of them was the creation of a new senior role to head technology. Rory Fidler was appointed to this new role to drive forward digital innovation across Menzies' global cargo operations. Fidler has extensive experience in designing and executing digital transformation programmes as former head of technology and innovation for the cargo division at Etihad Airways.
According to Fordree, technology plays a huge part in being able to attract the right talent. "We would like to get to a position where we have got a high breed of talent that is coming into the business at a managerial level that are either graduates or people who are of global trade or global logistics capabilities," he said.

Despite the challenges, Menzies Aviation has been able to leverage opportunities that came in
the cargo side during the pandemic
Fordree is quite realistic about the current status of the air industry and its inability to attract talent that is young and right. He thinks that it is highly possible that the current breed of young prospective young talent will look to a different industry to get something out if they come to see some of the practices that air cargo industry still work with.
"It is not cargo handling what we do is global logistics. Therefore, we need to attract those trainees that are interested and motivated by aviation who want to come and join us. They may not have the ability to have further education that will help them in leadership roles that is something that I am quite passionate about that we can support our people who want a career in aviation and cargo handling and we need to be able to support them much better and we need to be able to equip them with tools to be leaders of the future," he said.
Even from a leadership perspective, air cargo industry has to create a better environment that supports, coaches and trains leaders of the future. "We have some programmes in place with Menzies where we are doing that in two or three key locations. We have some fantastic young employees and we are certainly nurturing them and coaching them for future," Fordree added.
When Fordree was working with airlines – he worked with Lufthansa Cargo and Etihad Cargo – his demand then to his cargo handlers was to give him a standardized approach to handling across the world. Now at Menzies, Fordree is making every effort to offer the same thing that he demanded then to his airline customers now. And the new cargo strategy that he led in creating and rolling out from 2018 is part of that vision of "menzifying" cargo handling standards across all Menzies locations anywhere in the world. "We want to give the same service like a Starbucks, or McDonald's all around the world."
Doing that means Menzies must have the same training principles in every location. The same processes, procedures, operating system, management philosophy. "Often we find in cargo locations that it is as good as the management team that is in position. And some of them have different ideas as to how the business should be run. And we don't want to take away any of that entrepreneurial spirit, which is really important," said Fordree.
Even when Menzies gets into partnerships at different locations Fordree agrees that they have not found it difficult to introduce and implement the standardized approach.
"We know that the model that we have is working and working very well and certainly the partners that we're engaging with are very open and welcoming to our policies and procedures. So that's something that we look to do and we try to 'menzify' an operation so that we don't then have diverse handling across our network," he added.
Like every other company in the air cargo sector Menzies Aviation is going through the challenges of the Covid-19 pandemic and its impact on volume of business and revenue. But as a company, Menzies Aviation has been able to take good advantage of the opportunities that came in the cargo side during the pandemic.
The company's financial performance for 2020 reflects the severe impact of passenger travel restrictions imposed in response to the Covid-19 pandemic. While cargo continued to perform well because of the increase in yield, volumes were down because of the sheer absence of long-haul wide body passenger flights that carried significant portion of cargo. There was an 18 percent dip in the total volume of cargo handled by Menzies Aviation in 2020. Air cargo services more resilient and cargo forwarding business delivered a record performance, boosted by strong yields.
"We've certainly grown the cargo portfolio over the last couple of yours and certainly in 2020. We took advantage of that growth and are handling certainly a lot more cargo. We certainly saw a lot more cargo in that sense across all of our global locations. We're handling something in the region of about 1.6 million tonnes of cargo a year across our global network. Two years ago that number was about 1.2 million tonnes," Fordree explained.
It appears that the first half of 2021 is even better with more cargo volumes handled for Menzies.
"2021 is shaping up to be better than 2020. We are all hoping that we can get to a place where we are somewhere close to 2019 schedules and volumes across the whole business. Our expectation is that 2022 will hopefully take us there," he said.