Menzies Aviation buys out Farnair Handling
November 24, 2017: Europe's air cargo industry will soon ring in a new order. The long awaited merger of Budapest-based Cargo handler Farnair Handling is finally through. Leading airport services specialist Menzies Aviation has recently acquired FARNAIR Handling, which is a part of ASL Aviation Holdings DAC. Hugh Flynn, Chief Executive of ASL Aviation Holdings […]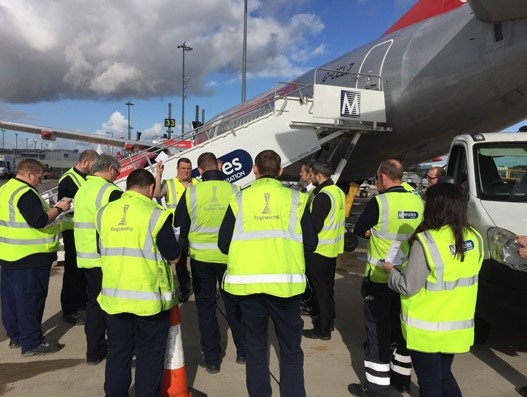 November 24, 2017: Europe's air cargo industry will soon ring in a new order. The long awaited merger of Budapest-based Cargo handler Farnair Handling is finally through.
Leading airport services specialist Menzies Aviation has recently acquired FARNAIR Handling, which is a part of ASL Aviation Holdings DAC.
Hugh Flynn, Chief Executive of ASL Aviation Holdings DAC said that the acquisition of Farnair is a perfect fit with the existing passenger business of Menzies in Budapest. It also mirrors Farnair's sound business base and the potential for the future of Menzies.
According to industry insiders, the acquisition forms a part of long-term strategic approach of Menzies to optimise its assets, foster excellence and focus on its core business as a airline operator, and branch out from its aviation support services.
Founded in 2004, Farnair Handling offers end-to-end cargo warehouse and ramp handling services at the Budapest Liszt Ferenc Intl (BUD) airport. It includes total security, customs agency and transportation activities.
Menzies Aviation currently offers ground handling and executive lounge services at the Budapest airport. During 2016, it handled over 19,600 tonnes of cargo for about 12 airlines, and several GSA and road feeder service customers from across the globe.
Meanwhile, Miguel Gomez, Senior Vice President (Continental Europe) of Menzies Aviation said: "Expanding our service portfolio is our core tenet to grow our cargo business as we intend to play a bigger role. "