M&C Aviation Group selects e-Cargoware as their digital partner
<p style="text-align: justify;">Feb 27, 2017: M&C Aviation has selected e-Cargoware to digitize their Cargo reservation and Accounting Operations globally beginning from April 2017.</p> <p style="text-align: justify;">Designed and developed by industry experts, <a title="e-Cargoware" href="http://www.e-cargoware.com/" target="_blank" rel="noopener noreferrer">e-Cargoware</a> Cargo management platform is cloud based and is used by various GSAs, Ground Handlers and Airlines to digitize […]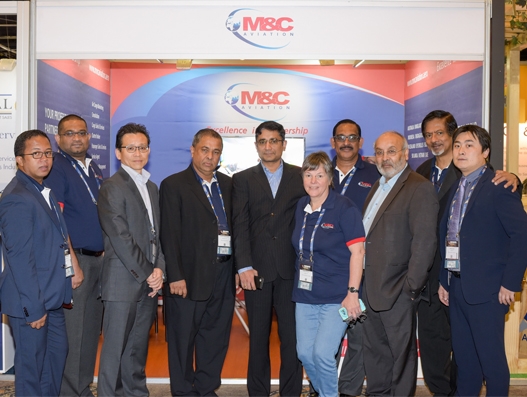 Feb 27, 2017: M&C Aviation has selected e-Cargoware to digitize their Cargo reservation and Accounting Operations globally beginning from April 2017.
Designed and developed by industry experts, e-Cargoware Cargo management platform is cloud based and is used by various GSAs, Ground Handlers and Airlines to digitize their cargo operations, sell more cargo, increase profits and reduce costs.
M&C Aviation is a global provider of logistics, transportation, information solutions and services. They play an essential role to promote the services of Airline clients to the Freight Forwarders to move product through to the consignee. M&C Aviation have developed a network strategy thus placing themselves in a position of strength for international development.
Charles Wijesundra, President of M&C Aviation said, "We see digitization as a differentiator to promote the services of our airline principals vis-à-vis their customers to move product through to the consignee efficiently in a timely basis. eCargoware cargo platform offers breadth of functionality starting from digitalizing Quote and Booking with the forwarder and seamless integration with our partners IT systems. Best of all is its integrated accounting function thus eliminating the need of multiple systems for CRM, Cargo Reservation and Accounting."
Arun Singh, Senior Director and Co-Founder, eCargoware said, "We are excited to welcome M&C Aviation onboard eCargoware cargo platform that's already used by several forward-thinking GSAs that are embracing digitization route to reduce inefficiencies, increase in revenues and provide a superior customer experience."