May is a good month for cargo at Frankfurt Airport
<p style="text-align: justify;">Jun 13, 2017: Frankfurt Airport's (FRA) cargo throughput rose by 5.1 percent to 186.547 metric tonnes in the month of May, thus achieving the highest May volume <span data-term="goog_1316976876">in six years</span>. Growth was buoyed by a more favorable economic environment which, in particular, had a positive impact on the eurozone's industrial sector, resulting […]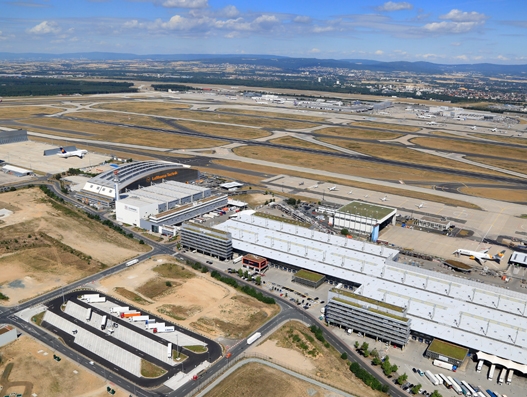 Jun 13, 2017: Frankfurt Airport's (FRA) cargo throughput rose by 5.1 percent to 186.547 metric tonnes in the month of May, thus achieving the highest May volume in six years. Growth was buoyed by a more favorable economic environment which, in particular, had a positive impact on the eurozone's industrial sector, resulting in higher exports. Aircraft movements climbed by 1.8 percent to 41,915 takeoffs and landings.
In May 2017, passenger traffic at FRA continued to increase significantly, rising by 5.7 percent to 5.6 million passengers. Growth was positively impacted by a lower number of public holidays compared to the same month last year. Moreover, the month of May 2016 was characterised by overall lower traffic volumes and a number of weather-related flight cancellations. During the January-to-May 2017 period, FRA posted accumulated passenger growth of 4.3 percent.
Accumulated maximum takeoff weights (MTOWs) slightly increased by 0.2 percent to 2.6 million metric tonnes year-on-year.
Group airports in Fraport AG's international portfolio also delivered a strong performance in May 2017. Ljubljana Airport (LJU) in Slovenia's capital city recorded a 25.5 percent surge in traffic to 146,257 passengers. Lima Airport (LIM) in Peru welcomed almost 1.7 million passengers, a gain of 4.4 percent. The Twin Star airports of Varna (VAR) and Burgas (BOJ) on the Bulgarian Black Sea coast, combined, registered an increase of 3.8 percent to 238,128 passengers.
Fraport's international portfolio now comprises 14 Greek airports, which achieved combined growth of 7.4 percent to some 2.6 million passengers in May 2017 - the first full reporting month since the airports were taken over and consolidated into the Fraport Group in April 2017. Airports registering particularly high growth rates included: Zakynthos (ZTH), up 27.4 percent; Kos (KGS), up 18.8 percent; Mykonos (JMK), up 16.0 percent; and Santorini (JTR), up 14.1 percent.
Antalya Airport (AYT) in Turkey served some 2.6 million passengers in May 2017, representing an increase of 38.3 percent. Traffic at Hanover Airport (HAJ) in northern Germany advanced by 9.5 percent, to 543,639 passengers. Welcoming approximately 1.4 million passengers, Pulkovo Airport (LED) in St. Petersburg, Russia, posted strong 26.0 percent growth. At Xi'an Airport (XIY) in China, traffic jumped by 14.0 percent to some 3.4 million passengers.