MASkargo targets e-commerce as it relaunches Guangzhou freighter flights
May 30, 2019: MASkargo, Malaysian Airlines' cargo subsidiary, has relaunched freighter service between its home base Kuala Lumpur (KUL) and Guangzhou (CAN), city in South China. According to the carrier, the route is a thriving cargo route for the e-commerce market in both the regions. The first KUL- CAN service is set to commence on […]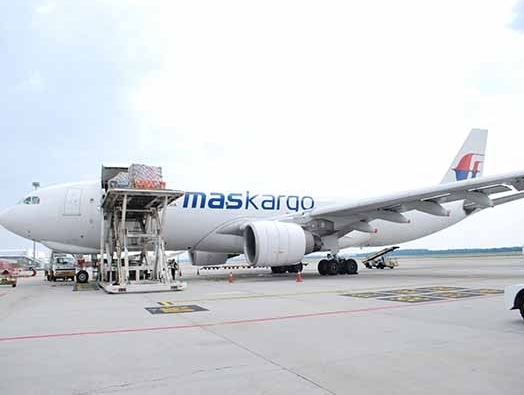 May 30, 2019: MASkargo, Malaysian Airlines' cargo subsidiary, has relaunched freighter service between its home base Kuala Lumpur (KUL) and Guangzhou (CAN), city in South China.
According to the carrier, the route is a thriving cargo route for the e-commerce market in both the regions.
The first KUL- CAN service is set to commence on June 4, 2019 until December 2019. The new route weekly services will operate on Day 2 and Day 5 departing KUL at 2210 and arriving CAN at 0215 next day.
The airline will deploy its A330-200 freighter aircraft that offers up to 60-tonne capacity.
Mark Jason Thomas, chief commercial officer of MASkargo said: "The year-over-year global growth has overseen a substantial decrement in the total cargo carried, measured in freight tonne kilometers (FTK) and a significant increment in the freight capacity, measured in available freight tonne kilometers (AFTK) for 2019. Hence, this weakening trend has inflicted the capacity growth to outstrip the demand growth so far. In accordance with this, MASkargo will adjust its network schedule to fully optimize its overall offering for the upcoming second and third quarters. This will allow the company to ensure profitable load factors and continued deployment of its aircraft at optimum levels, moving forward."
"The scheduled services will further boost MASkargo's revenue by capitalizing on the untapped business. It is MASkargo's strategy to mount scheduled services to the new destinations to cater for the impending demand," Thomas added.
The KUL-CAN freighter service will support the current belly service on MH flights that are into more than 10 cities in China, paving way for more movement of e-commerce items between the two countries.