MASkargo looks at new ULD tracking solution
March 11, 2019: MASkargo, a subsidiary of Malaysia Airlines, has signed a cooperation with TW Control Sdn. Bhd. (TWC), CORE Transport Technologies (CORE) and Nordisk Aviation Products (Nordisk) for a tracking solution of its containers and pallets.
With this development, MASkargo with TWC and CORE will incorporate COREInsight tracking solution for its containers and pallets supplied by Nordisk. TWC is the local partner appointed by CORE to implement the tag and reader tracking solution for MASkargo and also the developer of the ULD Management Software associated with the technology at hand.
Ibrahim Mohamed Salleh, its chief executive officer signed for MASkargo, Ir. Kumarason Kandiah, Accountable Manager signed for TWC, Ian Craig %u2013 managing director signed for CORE while Nordisk was represented by Boon Yang Sim %u2013 vice president of Sales and Business Development, Asia Pacific & People%u2019s Republic of China.
Ibrahim said: %u201CReal-time ULD tracking information will enable MASkargo to more accurately monitor and replan shipments that are delayed due to irregular operations, such as extreme weather events. This will enable customers to have end-to-end tracking of the ULDs starting in their own warehouses throughout the journey to the final destination.%u201D
%u201CThis is a radical and bold transformation for a typical 145 Repair ULD workshop and we intend to use it to the fullest to assist our clients in ULD management%u201D said Kumarason.
In efforts to providing customers with visibility across the shipment lifecycle, the integration of the CORE tracking solution allows MASkargo to increase efficiency through inventory management improvements on the ground.
%u201CCORE is proud to have MASkargo integrate our COREInsight ULD tracking solution as this will be the first in South East Asia. MASkargo will be able to reap the benefits of the system from Day 1 as once the tags are attached to MASkargo ULDs, they can immediately track their travel journey due to the large coverage of our reader network- the largest IoT for air cargo in the world,%u201D said Ian Craig.
%u201CWith this ground breaking agreement between MASkargo and CORE, Nordisk%u2019s customers will be able to keep track of their ULDs and more actively manage shipments across the board," said Boon Yang Sim.
MASkargo is the largest cargo ground handling agent in Malaysia and handles more than 30 customer airlines at its Advanced Cargo Centre, processing more than 800,000 air waybills per year. It is the cargo division of the Malaysian Aviation Group and operates scheduled, chartered air cargo services, ground handling services as well as airport to seaport cargo logistics via ground transportation.
CORE%u2019s Bluetooth location services created the world's largest Bluetooth Low Energy (BLE) network in commercial air transport, as measured by reader services and units tracked. CORE has been hailed by many to be at the forefront of technology and is also the World%u2019s First BLE ULD tracking solution provider.
You may also like:-
---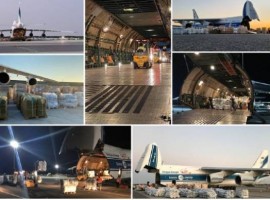 Air Cargo
As the operation has been organised by the Austrian Federal Ministry of Interior, in the framework of the Union Civil Protection Mechanism (UCPM), the costs for the transport are co- financed up to 75 per cent by the European Commission.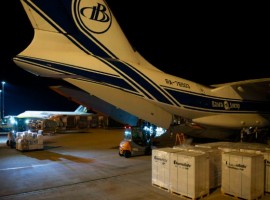 Air Cargo
Freight volumes handled at Europe's fifth-largest air cargo hub, Leipzig/Halle Airport, grew significantly in August. The volume of air freight rose by 12.7 percent to approximately 109,048 tonnes.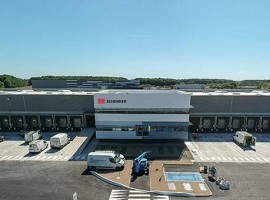 Logistics
In order to reduce its ecological footprint, DB Schenker has equipped the new Orleans building with the latest technologies such as LED lighting, and maintains its premises without chemicals.