Markus Reckling to head DHL Express as the new CEO for Germany
DHL Express has appointed Markus Reckling as the new CEO for Germany from January 2017. He has taken responsibility for further expanding the express division's business in Germany and will continue to drive the focus on customer service, quality and employee engagement that has supported the dynamic, profitable […]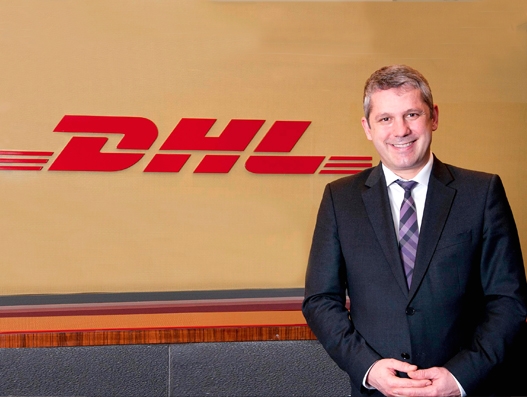 DHL Express has appointed Markus Reckling as the new CEO for Germany from January 2017.
He has taken responsibility for further expanding the express division's business in Germany and will continue to drive the focus on customer service, quality and employee engagement that has supported the dynamic, profitable growth in time definite international delivery.

He succeeds Wolfgang Albeck, who will retire after a twenty year-career within the Deutsche Post DHL Group. In this role, Reckling will report to John Pearson, CEO of DHL Express Europe.

"Markus Reckling has delivered tangible impact and demonstrated passion, versatility and a commitment to excellence across all his roles over many years within the Deutsche Post DHL Group. He oversaw a period of sustained growth and strengthened market leadership in Turkey, in which DHL Express received external recognition as both an employer and provider of choice. His experience, business acumen and customer focus will be a great asset to our time definite business in Germany," said John Pearson, CEO of DHL Express Europe.

Markus Reckling has over 15 years of senior management experience within the Deutsche Post DHL Group. From 2008, he served as executive vice president for Corporate Development and directly reported to the group's CEO Frank Appel.

In this position he was responsible for global corporate strategic projects, strategic planning, corporate organization, and market research, as well as being directly engaged in mergers and acquisitions activities. As CEO of DHL Express in Turkey, he successfully steered the country organisation on a growth path between 2012 and 2016, with a particular focus on targeted investments to drive superior service quality and support for small and medium exporters.

He holds a Bachelor of European Administration from Reutlingen (Germany) and London as well as a marketing diploma from the Chartered Institute of Marketing in London.

Markus Reckling started his professional career at leading German retail companies Otto Versand Group and Tengelmann Group.