Mallory Alexander opens new project freight division
Aug 19, 2019: USA-based Mallory Alexander International Logistics has increased its service offering with a dedicated project freight division, headed by project and heavylift veteran, Michael Confessore. Confessore, who has a background in engineering and 23 years' industry experience, has managed a range of heavylift and breakbulk projects in the oil, gas, and energy sectors […]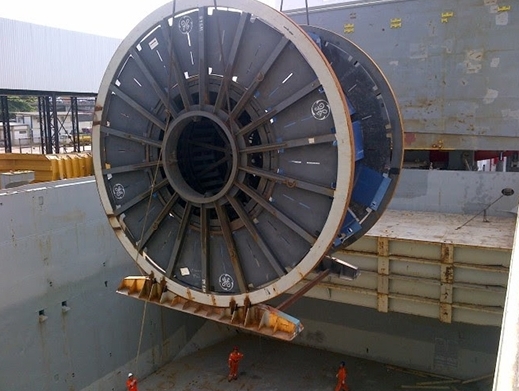 Aug 19, 2019: USA-based Mallory Alexander International Logistics has increased its service offering with a dedicated project freight division, headed by project and heavylift veteran, Michael Confessore.
Confessore, who has a background in engineering and 23 years' industry experience, has managed a range of heavylift and breakbulk projects in the oil, gas, and energy sectors in senior management positions for more than a decade.
"Mallory Alexander has always handled project freight, but with this new department we will be able to provide our customers with dedicated solutions and support," said Neely Mallory, president, Mallory Alexander.
"The addition of Michael to the Mallory Team brings the experience and contacts that will help us build a larger footprint in this unique market.
The company will now offer specialized cargo solutions through its project freight division, for all types of project cargo, to partners across the world.
Services include complete global transportation and logistics planning utilizing heavy haul trucking, ocean transportation including RoRo, breakbulk and charters, air charters, barging, rail and crane, and rigging moves.
"I always like to build things from scratch, and making sure projects are done successfully is my forte, so I am grateful to Mallory Alexander for offering me the opportunity to lead their project cargo division," said Michael Confessore, director, Project & Breakbulk Services at Mallory Alexander.
"I look forward to working with freight partners across the world to provide the most effective solutions to the biggest logistical challenges out there."
Mallory Alexander's project freight division has already signed contracts to move steel industry components from Korea and Italy to the US, and there are further breakbulk projects already in the works.
"If it's big and challenging, I can move it," added Confessore.