Mallory Alexander launches app to offer shippers full supply chain transparency
Sep 18, 2019: In a move to provide shippers with full supply chain transparency, Mallory Alexander International Logistics has launched a new supply chain management application, myMALLORY. With this app, shippers can track their shipment as it moves through the supply chain. The app provides real-time, 24/7 updates and notifications to authorised users for all […]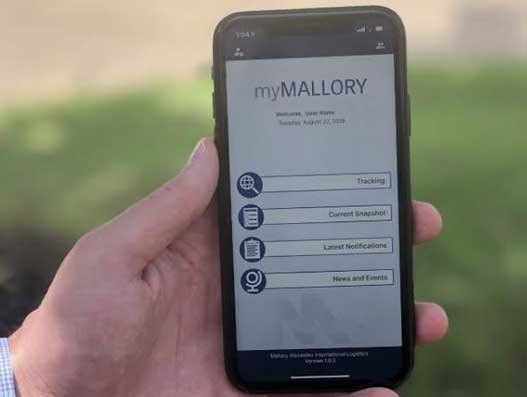 Sep 18, 2019: In a move to provide shippers with full supply chain transparency, Mallory Alexander International Logistics has launched a new supply chain management application, myMALLORY.
With this app, shippers can track their shipment as it moves through the supply chain.
The app provides real-time, 24/7 updates and notifications to authorised users for all shipments being managed by Mallory Alexander Operations Team for a customer's supply chain.
Further, it provides the latest industry news updates, as well as contact details for all branch offices so users can have direct access to their customer support team.
"The myMALLORY app will allow our customers to make critical decisions with regard to scheduling, warehousing and other key variables while their cargo is still in transit," said Terry Maready, chief information officer, Mallory Alexander.
The app will be updated in the future to include new features such as Order Management capabilities, as well as access to shipment documentation, providing users with digital versions of documents such as bills of lading, commercial invoices and packing lists on their mobile devices.
MyMALLORY also contains a vast amount of rich data for thousands of customer shipments.
Users can set preferences for viewing current and historical data as well as a range of app notifications from one shipment to all shipments in their supply chain.
"Customers are more tech-savvy and tech-demanding, and myMALLORY brings together the latest technology with our longstanding logistics expertise to meet their requirements in a mobile environment," added Maready.