Making air cargo a career of choice for women
Air cargo, without doubt, has always been considered a masculine sector. While men took on all the laborious and manual roles, women held predominantly service and administrative positions. But with the sector embracing new technologies, be it in process management or goods management, the entry barriers for women seeking to set foot in this industry maybe on the wane. 
Surya Kannoth
At the recently concluded Air Cargo Africa 2019, out of 37 speakers, only four women made it to the panel, out of which only three were representatives of air cargo - an interesting observation noted by one of the female speakers at the event. This quite explains the gender disparity that exists within the air cargo industry. 
From high-value products to items of daily needs, air cargo moves almost everything under the sun across the world. The sector is an indispensable part of a geographically-intertwined and modally-integrated supply chain that has the power to make our modern world tick. Yet, why is it that air cargo has never been considered a proactive career choice, especially for women?
Possibly, logistics is still perceived as a male-dominated industry although it really does not have to be. There are so many options available that do not favour any particular gender. But now, there are a lot more women in the industry now than there were 20 years ago.  This is ranging from freight forwarders, airlines, brokers and ground handling agents to name a few.  Probably, it is just a lack of understanding what the industry involves.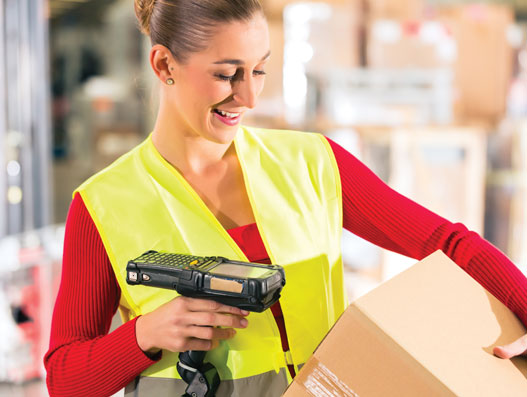 The perception that 'cargo' means nothing but forklifts and heavy duty work that possibly dissuade women from joining the industry, needs to change. Efforts need to be made on attracting and retaining talent and also correcting such misperceptions about the nature of the industry. Industry players also feel that the air cargo community does not market itself well and very less is consciously done to promote gender diversity. There is an urgent need to invest more in people.
"I don't know many kids who in school said when I grow up I want to be a freight forwarder or a charter broker. If you are fortunate enough to discover the cargo arena and are prepared to work hard at learning your trade and honing your skills I believe this is an industry you will find hard to leave," believes Lyndee du Toit, Ceo, Air Charter Services. 
Lyndee who started her career in the passenger air charter industry recalls that stepping into the world of air cargo for her happened by chance. "The company I worked for got a request one day to move ostriches and started looking for solutions. We managed to source an Antonov 124 which was ideal for the job. Although the company still offered passenger charters, I was more interested in cargo and took every opportunity to work the cargo enquiries. I particularly enjoyed working with the Russian aircraft and learned as much as possible about them until I was able to cost them accurately.  I was really fortunate that I was able to pursue the cargo flights as our small charter firm grew into the industry."
Just like her, many other women who have now made it big in the field of air cargo, this sector was never their first career choice. "I never expected to end up in air cargo. Before joining American, I worked as a consultant for Gallup, Inc. We partnered with Fortune 100 executive teams to architect strategies designed to strengthen the customer-employee experience. Before that, I spent a decade in the education industry as a consultant, school administrator, professor and initially as a high school math teacher and competitive volleyball coach," said Jessica Tyler, VP, strategy and development, American Airlines Cargo.
Tyler added that she joined American to lead its efforts in technology transformation and very soon after was asked to support the team that led the merging of US Airways and American Airlines Cargo divisions. "It was good, hard work that helped me quickly gain appreciation for the incredible talent and passion in American and in our industry. That merger is touted as one of the industry's best integrations, something that makes us pretty proud."
Vivien Lau, who has been at the helm of Hacis at Hong Kong Air Cargo Terminals Limited (HACTL), since 2012, said that her journey into the world of air cargo began with her induction into HACTL. Until then, Vivien was a part of Jardines Matheson Group, which is one of the major shareholders of HACTL and has held senior roles at EastPoint Property Management Limited and Jardine Aviation Services.
Vivien seems to be enjoying her stint in the field of air cargo. "Ever since I joined this industry, I am in love with it. The air cargo community is very close and welcoming, and my role allows me to meet people from different parts of the world. My journey in air cargo so far has been very fruitful and exciting," said Vivien.
Vivien insists that as the industry is evolving and changing at a rapid pace, it is about time that women speak up and make their voices heard. "People need to have the curiousity to learn since this industry keeps changing. We are all aware that technology is disrupting the industry. We need to call on the younger generation who are more skillful in high tech and ask them to bring new innovations into this industry."
Women who have shattered the glass ceiling
With changing technological trends within the industry that demand more analytical, technical and engineering skills rather than muscle strength, women are now taking giant strides forward, moving up the ladder to key management posts within the industry. Women have been leading in important roles in many of the big cargo airlines from Lindsey Jalil at Delta Cargo who manages product innovation, marketing strategy, technology and more, to Gabriela Ahrens at Lufthansa Cargo has been leading their sales for Southeast Asia and Australia for years. The latest entrant is Lesley Cripps who was recently roped in as sales director for IT and business consulting solutions provider Cargo Flash. An aviation industry professional with over 30 years of sales, commercial and operational experience working within the cargo aviation industry for multiple major players, Lesley has held a number of key positions in the industry. Recently, Suzy Wardle was appointed head of digital and distribution at Virgin Atlantic Cargo. In her new role, Wardle is responsible for delivering the airline's digitisation programme with innovation and drive simplification throughout the business.
Giving examples of women leaders from her company, Tyler lists, "Angela Hudson is leading our single biggest investment in history, the end-to-end business and technology transformation we call Project Payload.  Lisa Oxentine heads our Global and Key Accounts team, traveling the world and partnering with our customers. Elzbieta Keizer heads up our Cargo Operations Control team, where she supports the teams that make our operation hum 24/7. Jennifer Stelling heads our efforts in culture and marketing and is responsible for our brand perception and ensuring our global team is well informed and inspired. The list goes on. That's just a small glimpse of who's who in the cargo industry.  These incredible leaders just also happen to be women."
Steering change
This is a dynamic industry and is ripe for change, agree all women leaders in the space. What that means is it's a great time for smart and talented folks to be able to contribute to really meaningful, impactful work. Thanks to professional training programs, specific air cargo degree options, clear career paths and exciting and challenging job opportunities, we're really starting to move away from those old misconceptions and attract both experienced professionals from other industries and new faces with bright ideas and a passion for changing the world.