FROM MAGAZINE: Main deck or belly: who leads the race?
With more and more wide-body aircraft being purchased by the aviation companies, which come with expanded space for cargo, combination carriers have emerged as a new competitor on the block. The heat of competition and the challenges in the tough market are giving way to more link ups and partnerships.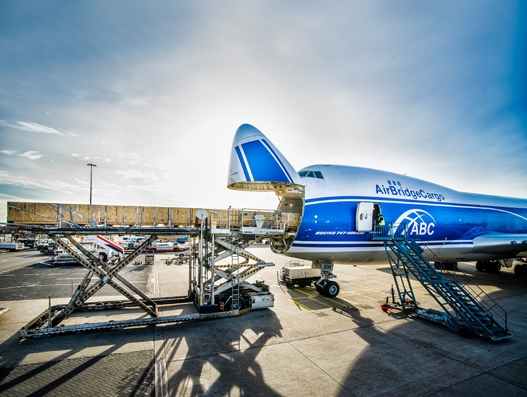 With more and more wide-body aircraft being purchased by the aviation companies, which come with expanded space for cargo, combination carriers have emerged as a new competitor on the block. The heat of competition and the challenges in the tough market are giving way to more link ups and partnerships.
Shreya Bhattacharya
A recent deal signed between Emirates SkyCargo and Cargolux in Munich draws attention towards how the air cargo players are strategically attempting to boost their air freight activities to crack what has been a tough market for them. Although the global air-cargo business now handles more than a third of world trade by value, the volume of goods travelling by air has risen marginally over the past few years. Overcapacity therefore remains a difficult challenge to get rid of.
However, factors like growth of world trade, prevalence of e-commerce, the rising proportion in the global trade of the high-priced, low-weighted electric products, time critical shipments indicates that there is still lot more to explore in the air cargo sector and no stakeholders want to lose their share in the business. This has particularly affected the existing freighter networks who now are competing with the combination carriers, which not only have dedicated freighters in their fleets but have also sensed the opportunities of expanding their load factors by utilizing the large belly capacity in their modern passenger planes.
According to the latest International Air Transport Association (IATA) data, 712 tonnes of capacity were added to the freighter fleet in the first half of 2017, down 22 percent from the same time period last year. Passenger widebody belly capacity was up more than 4,500 tonnes, down 5 percent. The slower capacity additions have helped the global freight load factor hit 45 percent, a two-year high.
Many airlines like British Airways, Delta Air Lines, Lufthansa, Singapore Airlines are grounding their older cargo planes and are shifting the loads to their new wide-body passenger planes capable of carrying large loads of cargo, which is also bringing the market down for wide bodied cargo versions of Boeing's 777 and 747-8. Few players like the Northwest and Japan Airlines have got rid of their freighters altogether over the years.
Another approach trending in the industry today is the passenger to freighter conversions of older aircrafts. In the last few months, various aircraft conversion houses have announced conversion orders for narrowbody as well as medium widebody freighters. "The express cargo market continues to experience high growth requiring additional lift. We are seeing a continued increase in demand for passenger-to-freighter conversions for both the 737-800BCF and 767-300BCF, for growth and replacement of older generation freighters. The 737-800BCF is a more capable, reliable, and fuel efficient next generation freighter with 60 orders and commitments to date. As the most efficient medium-widebody freighter, the 767 freighter is currently experiencing increased demand that is projected to continue in the coming years," informs George Alabí, regional director, product marketing, Boeing.
During the 2017 Paris Air Show, while aircraft manufacturers got a sizeable number of orders for passenger planes, there were few buyers for freighters this time. Ethiopian Airlines announced a commitment to purchase two 777 Freighters from Boeing, valued at $651.4 million at list prices, while UPS signed an agreement with Boeing, covering passenger to freight conversions on three Boeing 767s it recently acquired.
Does that mean the industry is suffering a crisis of confidence in all-cargo aircrafts? Boeing, the world's biggest maker of air freighters, has a different story to tell. "Freighters are well suited for transporting high-value goods because they provide highly controlled transport, direct routing, reliability, and unique capacity considerations (volume, weight, hazmat, and dimensional). More than 50 percent of the world's air cargo traffic is carried on dedicated freighters. The introduction of new widebody passenger airplanes with larger lower-hold capacity has not significantly reduced the freighter share over time. The share of cargo carried on freighters remains high in markets across the world, especially in the world's two largest trade routes, Asia-North America and Asia-Europe, where more than 70 percent of total air cargo traffic is carried by freighter airplanes," says Thomas Hoang, regional director, cargo marketing, Boeing.
Boeing names FedEx, UPS, Atlas, Cargolux, Cathay, Korean Air, NCA, AirBridgeCargo, Silkway, Emirates, Qatar, China Southern, Air China Cargo, Etihad Airways, Lufthansa, Ethiopian, EVA and few others who are investing in 777F and 747-8F. For the 767 freighters it is Atlas, FedEx, UPS, SF Express, ANA, RAM, and Uzbekistan Airways, informs Alabí.
Talking about its capacity expansion plans, Ulrich Ogiermann, chief officer cargo of Qatar Airways informs, "In line with our network and fleet expansion strategy, we will introduce four additional Boeing 777 freighters between September 2017 and March 2019, which will bring our total freighter fleet count to 25." However, he adds that the airline will also be introducing more belly-hold capacity through its new wide-body passenger aircraft. "The cargo business always welcomes additional belly capacity to its network as it is very cost efficient, especially in an industry where yields are always under pressure. The high frequency of our passenger flights that can carry belly-hold freight, makes it even more possible for us to sell highly profitable products such as express freight or pharmaceuticals transport services." Qatar Airways currently has a freighter fleet consisting of 12 Boeing 777F, 8 Airbus A330F and 1 Boeing 747F.
Meanwhile, all cargo carrier AirBridgeCargo Airlines, which shares similar views with Boeing acknowledges a drop in yields and the growing competition with combination carriers, but emphasizes on the fact that the share of cargo carried on freighters has not changed dramatically.
"According to the industry experts' data, for many years share of cargo carried on freighters varied between 60 percent and 55 percent, nothing has changed dramatically. Lately, it is still higher than 50 percent. We being all cargo-operator always feel competition from the belly. Growing belly available capacity doesn't mean that all the available capacity will be deployed to the lanes where air freight is in the demand. There are quite a lot of holiday destinations of passenger airlines where there is no demand for air freight. Of course we can admit that there is the process of "commoditization" in air freight happening for several years, shippers tend to transport cheap goods by sea and rail, air freight remains the fastest, safest and more expensive solution in general, but of course there are a lot of exceptions. Air freight might be the most efficient solution in the end," says Sergey Lazarev, general director of AirBridgeCargo Airlines.
Despite feeling the heat of competition from the belly carriers, all cargo carriers do have some advantages over passenger models, including larger doors and the flexibility of flying at odd hours. According to industry experts, certain types of cargo such as perishables, pharma, off-size cargo along with dangerous goods generally prefer to fly on all-cargo carriers due to the ability to maintain cool-chain and uplift the shipment in one-lot. All cargo carriers have a different attitude towards specialized cargoes and ensure that their processes are designed towards such shipments. The all cargo carriers also operate on a route which is air freight demand driven and not decided by the passenger traffic and apart from that there is always a possibility of launching niche lanes.
Aircraft manufacturers Airbus and Boeing have presented different versions of how the air cargo business is going to split among the bellyholds and freighters twenty years from now. The Boeing forecast expects the share of bellyholds to decline, as passenger planes will remain unaligned with the routes where air cargo demand will occur and consequently freighters will take a larger share of total freight. However, Airbus does not see much of a change in the coming years.
Meanwhile, apart from the two trade lanes of Asia-North America and Asia-Europe, mentioned by Hoang, Africa is another key continent from where major trading of perishables, automobiles and manufactured commodities takes place via air.
Giving an overview of the air cargo trade in the African continent Sanjeev Gadhia, founder and CEO of Astral Aviation notes that there is a problem with capacity on wide-bodied aircrafts as excess baggage and courier traffic takes up majority of the volume. He further says that while Ethiopian Airlines continues to operate wide-bodied aircrafts such as the A350 and B787 into key-trunk routes into West Africa, carriers such as Kenya Airways, South African Airlines and Egypt Air continue to operate narrow-body aircrafts, intra-Africa, such as E190, B737 and A320 which has very limited capacity for cargo. "As an all-cargo carrier, Astral Aviation operates on niche routes from its Nairobi hub which includes Mogadishu, Hargeisa, Juba, Mwanza, Kigali, Moroni, Dar-es-salaam, Zanzibar and Entebbe. On some routes such as Entebbe and Dar-es-salaam, there is an abundance of belly capacity from international carriers, hence the yields and volumes are relatively low. On the Nairobi – London and Liege sector, there is limited belly capacity for perishables which always move on all-cargo carriers," adds Gadhia.
Also when asked in what proportion Astral Aviation carries general cargo verses oversize/ unique/ heavy air cargo shipments, Gadhia says that the all cargo carrier experiences variations depending on the route that it operates to. "Some routes such as Mogadishu and Juba generate a lot of general cargo whereas the Mwanza route generates mining equipment which can be oversized. In the case of Zanzibar and Kigali, we uplift mobile phones which are unique in nature. On the Nairobi – London sector, Astral operates entirely for perishable exports comprising of cut-flowers and vegetable whereas on the return, the cargo comprises of oversized shipments bound for West Africa."
Similarly talking about the proportion, AirBridgeCargo Airlines informs that its current share of oversize cargo is around 4 percent in volumes and more than 6 percent in revenue, while general cargo is around 70 percent in tonnage and less than 65 percent in revenue. "Of course services for oversize cargo are more expensive, not only due to the space it takes in the aircraft but also due to the value added services," shares Lazarev.
On the other hand, combination airlines are seemingly dominant in general air cargo markets, especially with the explosion of intercontinental e-commerce that is changing the landscape of these airlines. Turkish Cargo, says that e-commerce is becoming one of the major drivers of the air cargo industry. "Statistics indicate that the percentage of e-commerce sales in retail sales has grown in the previous years and the latest forecasts suggest that it will grow even more in the upcoming years. Customers increasingly make their decisions based on which company can deliver their requirements in the quickest and reliable way. Buyers demanding a delivery time of 1-2 days result in a modal shift in the industry. People using online shopping no longer tolerate long delivery times, which renders airlines and integrators essential to be used. This demand can easily be observed in the fashion and consumer electronics industries, which are known for making goods that can be obsolete in months. Consequently, their profits strictly depend on fast delivery to global markets. For this reason, these sectors are strictly bounded to air transport," explains Turkish Cargo.
It is always the belly capacity first and then freighters for most of the combination carriers. Turkish Cargo for instance, says that in case of overcapacity, many airlines cancel their freighters on less profitable lanes, which eventually offsets overcapacity.
New business models
Nevertheless, air cargo players are trying all sorts of permutation and combination to get over the problem of overcapacity, one of them being the collaboration of freighters and combination carriers.
Commenting about its agreement with Cargolux to share cargo capacity, Emirates SkyCargo explained the move would help feed in cargo to fill up its expanding belly network, while Cargolux is able to offer customers a wider global reach. Before this deal, the combination carrier had also announced that it is planning to shrink its freighter fleet next year, returning its two leased 747-400Fs, citing weak cargo demand. The move would have also left Emirates without a nose-loading aircraft, which is a bonus for customers with oversized freight. However, with the deal with Cargolux, Emirates will get continued access to its Boeing 747 cargo jets for off-size shipments.
Other cargo carriers have also signed partnership deals in the last couple of years to help boost their air freight activities to survive in the challenging times, like Lufthansa Cargo teaming up with ANA Cargo, Cathay Pacific Cargo and United Airlines; IAG partnering with Qatar Airways; and Air Canada teaming up with Cargojet, which has opened the door to outsized pieces like aircraft engines. Many are taking services under ACMI (Aircraft, Crew, Maintenance, and Insurance) agreements to enhance their air freight activities.
Today, how firms facing competition choose strategies is an important aspect to stay afloat. Be it going for a passenger to freighter conversion or collaboration with other players, striking the right balance and taking the right decision at the right time is crucial for survival in a highly competitive market. Going forward these collaborations and joint ventures can ensure full optimization of resources and could be a success mantra for many in the industry.