Maestro International Cargo moves 16 charters with critical supplies
Maestro International Cargo handles 16 charters in March including three pharma-only charters totaling 200 metric tonnes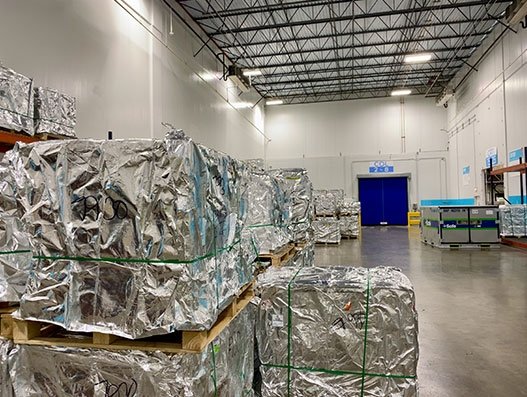 Maestro International Cargo, an aircraft ground handling company operating at O'Hare International Airport has been involved in airlifting critical medical supplies and equipment worldwide. In the past two weeks, Maestro has handled sixteen charter flights to and from Asia and Europe carrying medical equipment and supplies such as personal protective equipment (PPE) for front-line healthcare workers battling the pandemic.
Three charters were loaded entirely with pharmaceuticals totaling 220 metric tonnes or more than 440,000 pounds. High-value and high-risk shipments of pharmaceuticals are kept safe in Maestro's $2 million, 12,000 square foot cooler.
"We have been in constant contact with a number of large freight forwarders who have firsthand knowledge of the capabilities of our three-chamber cooler system," shares Robert Hanson, Maestro's Chief Operating Officer (COO).
"These important, life-saving drugs arrive by temperature controlled truck and are quickly moved into storage at the designated range advised to us by the manufacturer."
"From there, the cargo is stored until it is staged and moved to the aircraft for loading and immediate departure."
Hanson, however, could not name the forwarder and shipper customers due to confidentiality.