Maersk to accelerate land-based logistics business through acquisitions
December 27, 2019: AP Moller-Maersk, which moves close to 20 percent of all containers in world-wide ocean transport, has been constrained by its stretched balance sheet after Moody's cut its credit rating to the lowest possible investment-grade a year ago. Trying to focus its investment on broader logistics services, it is getting close to making […]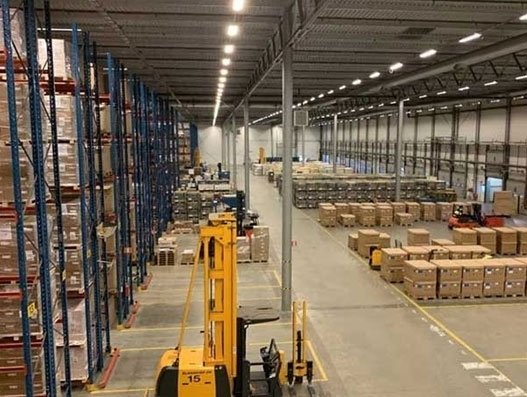 December 27, 2019: AP Moller-Maersk, which moves close to 20 percent of all containers in world-wide ocean transport, has been constrained by its stretched balance sheet after Moody's cut its credit rating to the lowest possible investment-grade a year ago. Trying to focus its investment on broader logistics services, it is getting close to making a number of acquisitions to bulk up its land-based logistics business after the world's largest container shipping group strengthened its balance sheet.
The Danish group transports one-fifth of all seaborne freight but sells land-based logistic products to fewer than 20 percent of its ocean customers, according to chief executive Soren Skou. "We need to accelerate the land side, we need to grow it, and we need to make some bolt-on acquisitions. We are getting much closer to the point where it starts to make sense," he told Financial Times.
Maersk has undergone one of the biggest transformations in the European industry in recent years, jettisoning its oil and other energy businesses to focus purely on Maersk Line, as well as its port terminals and logistics units. Skou has underscored for more than a year that Maersk needs to boost its land logistics business offering services such as supply chain management, truck freight, and running warehouses so that it could "become the global integrator from the factory to distribution centre".
The group has recently appointed Vincent Clerc as chief executive of its ocean and logistics division. Clerc's appointment is expected to give Skou more time to focus on a larger transformation of the maritime and logistics group that includes a container shipping arm with more than 700 ships and 70,000 customers around the world.
"We have been building up our balance sheet. It's much stronger than a year ago," said Skou, who pointed to figures showing Maersk's net debt at the end of the third quarter was $12 billion compared with $18.8 billion a year earlier.
Skou added that it had been difficult finding the right companies in land logistics as Maersk did not want to gain too much forwarding business which involves coordinating different types of freight carriers - as that was often its customers' business. "What is important to understand is that when we talk about trade tensions between China and the US, for us it doesn't really matter if the goods are moving from China or from Vietnam or Indonesia to the US. It's US consumer spending that matters," he said, pointing to signs that US companies had shifted production to other Asian countries.
Maersk overhauled its management structure in mid-December after losing two of its most senior executives within weeks of each other. Soren Toft, the former chief operating officer, left Maersk to become chief executive of rival Mediterranean Shipping Company while chief financial officer Carolina Dybeck Happe took on the same role at General Electric.