Madrid-Paris route gets a boost with additional cargo capacity as FedEx inducts Boeing 767F
Oct 23, 2019: FedEx Express has introduced new Boeing 767 freighter, which can transport up to 40 tonnes of cargo, into its European fleet. The new plane operates five times a week and connects the FedEx operations centers in Madrid and Paris-Charles de Gaulle, one of the main FedEx hubs in Europe, together with Cologne […]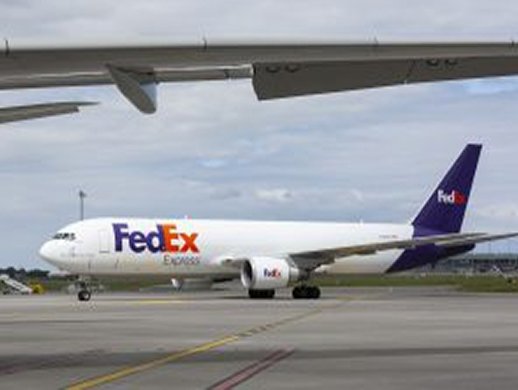 Oct 23, 2019: FedEx Express has introduced new Boeing 767 freighter, which can transport up to 40 tonnes of cargo, into its European fleet.
The new plane operates five times a week and connects the FedEx operations centers in Madrid and Paris-Charles de Gaulle, one of the main FedEx hubs in Europe, together with Cologne and Liege.
According to the Memphis-based parcel delivery giant, the new aircraft brings superior environmental performance to those of the aircraft it replaces, including the benefits of noise reduction.
Furthermore, it provides better capacity to the current Madrid-Paris route. This will offer Spanish companies that export to Europe more opportunities to ship their goods.
The new aircraft is also 9 percent more efficient than its predecessor in terms of fuel consumption, which, combined with greater capacity, reduces emissions by 21 percent per 500 grams.
This is the second Boeing 767F that begins to operate in Europe for FedEx, the first one covering the Dublin-London-Paris route, operating since July.
"We are very excited with the incorporation of this new Boeing 767F in our Madrid-Paris route. The superior capacity of the Boeing 767F will also offer Spanish exporting customers greater opportunities to ship their products and trade worldwide," said Paloma Romero-Salazar, VP Operations Spain and Portugal of FedEx Express.
Preparations for the arrival of the new Boeing 767F began a few months ago. Team members, including air operations personnel, ramp agents and technicians, have invested thousands of hours in their comprehensive training.