Madagascar to join Ethiopian's vast intra-African network
<p id="yui_3_16_0_ym19_1_1484551558450_2402" class="yiv6337146237MsoNormal" style="text-align: justify;">Jan 16, 2017: Africa based Ethiopian Airlines will add Antananarivo, Madagascar to its network as of March 28, 2017.</p> <p id="yui_3_16_0_ym19_1_1484551558450_2403" class="yiv6337146237MsoNormal" style="text-align: justify;">This new nonstop flight will operate three times weekly to and from Ethiopian's hub at Addis Ababa, where passengers can connect to and from cities throughout the world, […]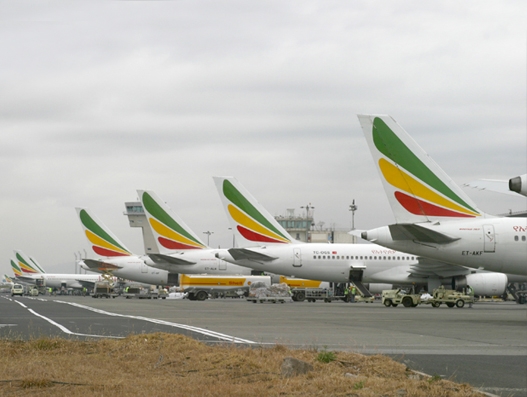 Jan 16, 2017: Africa based Ethiopian Airlines will add Antananarivo, Madagascar to its network as of March 28, 2017.
This new nonstop flight will operate three times weekly to and from Ethiopian's hub at Addis Ababa, where passengers can connect to and from cities throughout the world, including Washington, London, Frankfurt, Paris, Rome, Beirut, Jeddah, Cairo, Dubai, Delhi, Mumbai, Hong Kong, Shanghai, and Beijing.
Madagascar will join the ever expanding Ethiopian network of 95 worldwide destinations.
Antananarivo is the capital and the largest city of Madagascar. The island nation is known as a "biodiversity hot-spot" as over 90 percent of its wildlife is found nowhere else on earth. Madagascar is home to lush rainforests and is famous for its curious lemurs.
Tewolde GebreMariam, Group CEO of Ethiopian Airlines, said, "Having started serving Africa seven decades ago with our motto "Bringing Africa Closer", we are now continually enhancing our services and working to "Connect Africa to the World". As air connectivity is an essential cause and driver of a nation's socio-economic integration, our new service will certainly contribute for a growing business and bilateral cooperation with other sisterly African cities. Moreover, travelers from Madagascar will be seamlessly connected with Ethiopian ever-expanding network across five continents."