Luxembourg Airport's cargo tonnage increases by 6% in 2020
The goods handled at Luxembourg Airport in 2020 represented 947.000 tonnes, with most of the cargo being carried was medical equipment.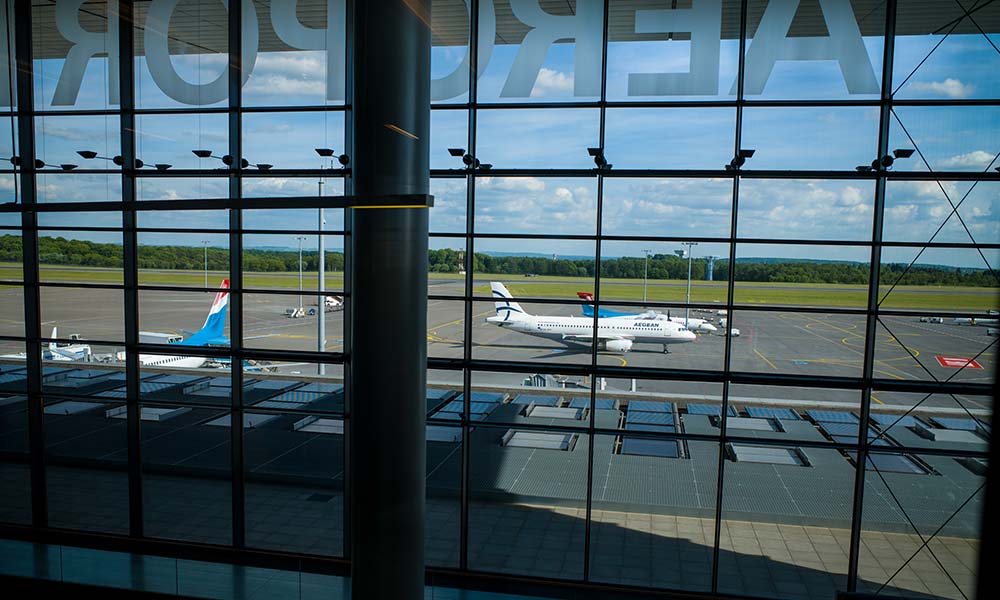 As an effect of the Covid-19 crisis, the air transport sector is one of the most impacted industries. Luxembourg Airport closes the traffic year 2020 with a total of 1.4 million passengers, a number which was last seen in 2003. The decline in passenger numbers represents a minus of 68 per cent compared to 2019. According to ACI (Airports Council International), the European industry's average passenger drop was at -71 per cent.
While the airport stayed open and operational the entire year throughout, the regularly scheduled passenger air traffic in Luxembourg stopped during March until the end of May due to heavy travel restrictions during the pandemic. During this time, the airport played a crucial role in cargo and especially medical flights from and to the greater region.
Luxembourg airport is certified by Airport Council International for its Covid-19 measures
To provide a safe travel environment and protect passengers, Luxembourg airport put many efforts to protect against Covid-19. In September 2020, the airport was certified with the health certification AHA of the Airports Council International (ACI), proving Luxembourg Airport's alignment with the ACI Aviation Business Restart and Recovery guidelines and ICAO Council Aviation Restart Task Force recommendations and industry best practices.
Cargo: 6 per cent increase of cargo tonnes in 2020
During the pandemic, cargo traffic was more important than ever, especially for carrying medical equipment. The goods handled at Luxembourg Airport in 2020 represented 947.000 tonnes, an increase of 6 per cent versus 2019.
New destinations in 2021
These times airlines need to be flexible with their destinations due to changing travel restrictions. However, Luxair lately announced new direct flights to Rostock (Germany), Belgrade (Serbia), and Oslo (Norway). Other airlines operating from Luxembourg already reported upgrading destinations if the situation allows it.