LUG aircargo handling increases the capacity of its Health Care Center at Frankfurt Airport
August 26, 2017: LUG aircargo handling GmbH modernises and expands its Health Care Center (HCC) at Frankfurt Airport to 650 sq m in a first step and has planned a further expansion to 1,200 sq m. Eight rooms of different sizes offer storage at temperatures ranging from <-18°C and 2-8°C to 15-25°C. The temperature settings […]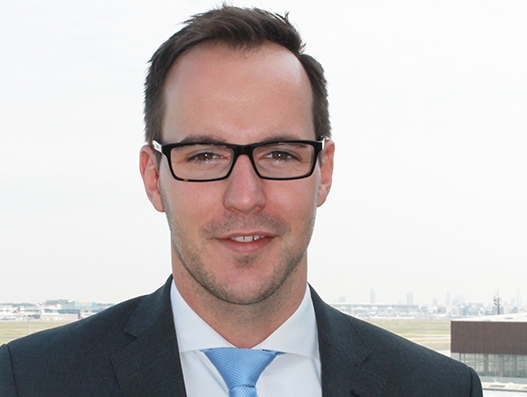 August 26, 2017: LUG aircargo handling GmbH modernises and expands its Health Care Center (HCC) at Frankfurt Airport to 650 sq m in a first step and has planned a further expansion to 1,200 sq m.
Eight rooms of different sizes offer storage at temperatures ranging from <-18°C and 2-8°C to 15-25°C. The temperature settings can be adjusted to changing requirements and volumes.
Currently LUG is completing the IATA CEIV Pharma Certification programme. The certification process is due to be completed by the end of Q1 2018.
The air cargo handler has appointed Dominik Misskampf as Senior Project Manager effective July 1, 2017 to handle the expansion project. He looks after the enhancement of processes and their adaptation to the new infrastructure as well as the IATA certification. Previously Misskampf had been responsible for various supply chain optimisation projects at Ground Handling Services Fraport AG. Furthermore he is head of the Competence Team Pharma of the Air Cargo Community Frankfurt e.V. The aim of this platform is the optimisation of processes across companies and supply chains in order to enhance the attractiveness and competitiveness of Frankfurt as a cargo hub.
"We are undertaking considerable investments in the area of temperature sensitive cargo handling with the expansion and modernisation of the HCC. We are thus adapting our facilities to our new client structure. From October, we have Emirates SkyCargo in our customer portfolio, an airline with a relatively high share of life science and health care shipments ex Frankfurt/Main," explains Patrik Tschirch, CEO, LUG aircargo handling GmbH.
"The project is an important step to increase the performance of the company and to safeguard and strengthen its competitiveness," says Dominik Misskampf.
Patrik Tschirch, adds, "We do not only meet the rising demands of our clients but also underline our own claim to quality leadership with the new infrastructure and the independent certification by IATA."
Photo: Dominik Misskampf