Lufthansa´s nonstop service from Munich to Sao Paulo
April 4, 2019: Lufthansa has recently announced that from December 2, 2019, the airline will be reinstating the connection to Brazil's largest city, Sao Paulo in its Munich flight schedule. The European airline has planned three weekly connections with the Airbus A350-900 aircraft. Flight LH504 departs Munich every Monday, Thursday and Saturday at 10:30 p.m., […]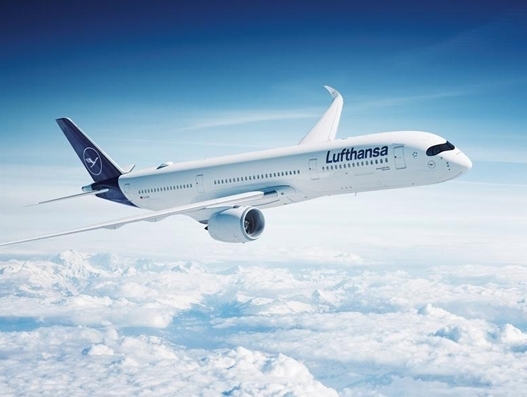 April 4, 2019: Lufthansa has recently announced that from December 2, 2019, the airline will be reinstating the connection to Brazil's largest city, Sao Paulo in its Munich flight schedule.
The European airline has planned three weekly connections with the Airbus A350-900 aircraft.
Flight LH504 departs Munich every Monday, Thursday and Saturday at 10:30 p.m., arriving in Sao Paulo at 07:55 a.m. the following day. The return flight leaves the Brazilian metropolis at 07:00 p.m. local time and arrives in Munich at 09:35 a.m.
" For the first time, Lufthansa is operating the Airbus A350-900 to South America, the most modern and environmentally friendly long-haul aircraft in the world," said Wilken Bormann, CEO, Lufthansa Hub Munich.
Sao Paulo is Brazil's most important economic, financial and cultural center and the largest buy seroquel 25 mg online industrial urban area in Latin America.
In addition to this, Lufthansa has also announced another addition to its offering.
It will operate second daily flight from Frankfurt to Chicago O'Hare International Airport in winter 2019/20 for the first time, in response to high demand.
The airline said through a statement in its release: "Together with the joint venture partner United Airlines, a total of four daily flights will be offered. The Airbus A340 operated under flight number 432 is scheduled to take off from Frankfurt at 4:45 p.m. and arrive in "The Windy City", on Lake Michigan, almost 10 hours later at 7:25 p.m. local time, local time. The return flight is set for 22:55 in the evening, landing in Frankfurt at 13:35 the following day."