Lufthansa's first passenger aircraft turned cargo-only lands in Frankfurt
Loaded with around 30 tons of freight, a Lufthansa passenger aircraft landed in Frankfurt on March 25. In addition to the cargo compartments of the Airbus A330, the cabin including the stowage compartments above the seats was also loaded with various highly urgent goods, mainly from the medical sector, including masks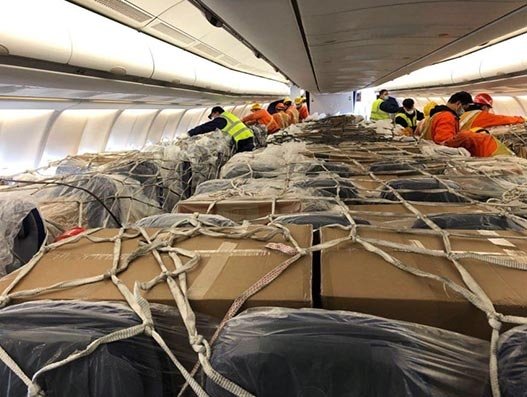 Loaded with around 30 tons of freight, a Lufthansa passenger aircraft landed in Frankfurt on March 25. In addition to the cargo compartments of the Airbus A330, the cabin including the stowage compartments above the seats was also loaded with various highly urgent goods, mainly from the medical sector, including masks and other protective equipment that are running in short-supplies amid the Covid-19 pandemic.
The required permits for the flight were issued in excellent cooperation with the foreign ministries and embassies of the People's Republic of China and the Federal Republic of Germany.
The Lufthansa Group and Lufthansa Cargo are therefore looking into the possibility of operating further flights exclusively for cargo transport on passenger aircraft.