Lufthansa's third A350-900 to fly to Mumbai, India
<p style="text-align: justify;">Apr 03, 2017: Lufthansa has recently added new third A350-900 to its fleet and the aircraft has landed at its home base in Munich. Captains Andreas Jasper and Pol Uffer transferred the aircraft from the Airbus works in Toulouse to Munich.</p> <p style="text-align: justify;">With the addition of this new aircraft, the German based […]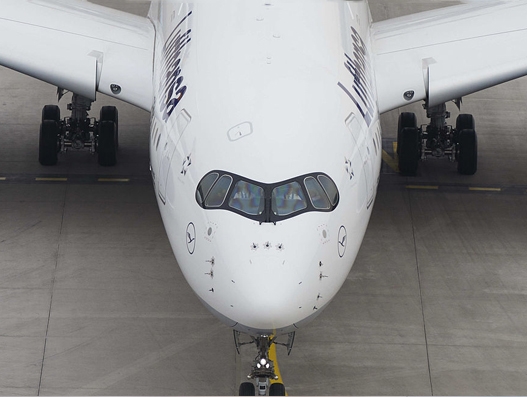 Apr 03, 2017: Lufthansa has recently added new third A350-900 to its fleet and the aircraft has landed at its home base in Munich. Captains Andreas Jasper and Pol Uffer transferred the aircraft from the Airbus works in Toulouse to Munich.
With the addition of this new aircraft, the German based airline will be adding Mumbai to its network. The first flight to the Indian metropolis is planned for April 15.
At Airbus, the new aircraft carried the production serial number MSN087 and will now fly for Lufthansa under the international registration number D-AIXC.
The A350-900 is currently the world's most advanced and most environmentally-friendly long-haul aircraft. It uses 25 percent less kerosene, produces 25 percent fewer emissions and is significantly quieter on take-off than comparable types of aircraft. In February the first of fifteen aircraft arrived in Munich to be stationed there. The A350-900 has capacity to carry 293 passengers – 48 passengers in Business Class, 21 in Premium Economy Class and 224 in Economy Class.