Lufthansa takes delivery of its first A350 aircraft
<p id="yui_3_16_0_ym19_1_1482820211710_10767" class="yiv7159780008MsoNormal" style="text-align: justify;">Dec 27, 2016: Lufthansa has taken delivery of its first A350 XWB, the world's newest and most efficient twin engine widebody airliner. The aircraft is the first of 25 A350-900s that Lufthansa has on order.</p> <p id="yui_3_16_0_ym19_1_1482820211710_10819" class="yiv7159780008MsoNormal" style="text-align: justify;">The German based airline will deploy their first A350s on long-haul routes […]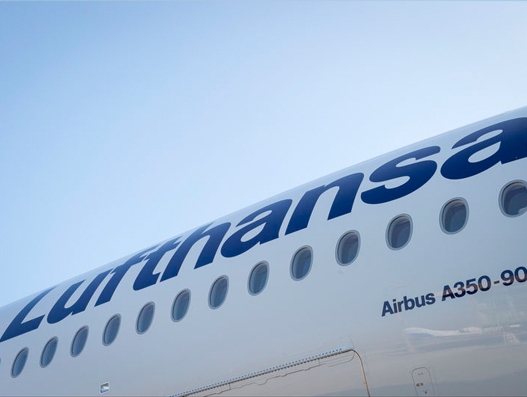 Dec 27, 2016: Lufthansa has taken delivery of its first A350 XWB, the world's newest and most efficient twin engine widebody airliner. The aircraft is the first of 25 A350-900s that Lufthansa has on order.
The German based airline will deploy their first A350s on long-haul routes from Munich to Delhi and Munich to Boston.
Powered by Rolls-Royce engines, Lufthansa's A350 XWB will feature a comfortable three-class cabin layout with 48 seats in Business, 21 seats in Premium Economy and 224 seats in Economy.
The A350 XWB is equipped with Lufthansa's latest cabin products including new seats, an all-new inflight entertainment experience and, for the first time, inflight connectivity, offering new levels of comfort and convenience to Lufthansa's passengers in all classes.
The A350 XWB features the latest aerodynamic design, carbon fibre fuselage and wings, plus new fuel-efficient Rolls-Royce engines. Together, these latest technologies translate into unrivalled levels of operational efficiency, with a 25 percent reduction in fuel burn and emissions, and significantly lower maintenance costs. The spaciousness, quietness, beautiful interior and mood lighting in the cabin contribute to superior levels of comfort and well-being, setting new standards in terms of flight experience for all passengers.
To date, Airbus has recorded a total of 810 firm orders for the A350 XWB from 43 customers worldwide, already making it one of the most successful widebody aircraft ever.