Lufthansa launches daily flights with Airbus A350 from Mumbai to Munich
<p style="text-align: justify;">Apr 17, 2017: German airline Lufthansa has commenced daily flight services between Mumbai and Munich with its most modern long-haul aircraft, the Airbus A350-900. In addition to increased capacity, the aircraft makes a mark due to its efficiency and travel comfort. Mumbai becomes the third destination worldwide to receive Lufthansa's A350-900 and the […]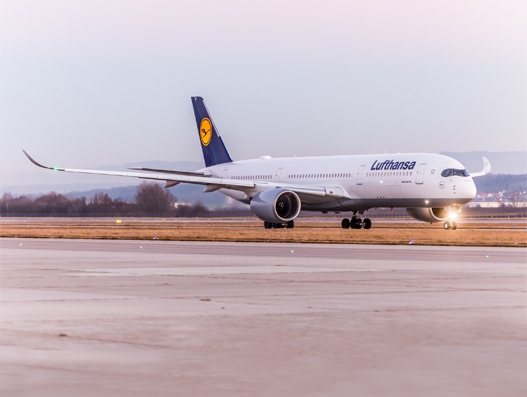 Apr 17, 2017: German airline Lufthansa has commenced daily flight services between Mumbai and Munich with its most modern long-haul aircraft, the Airbus A350-900. In addition to increased capacity, the aircraft makes a mark due to its efficiency and travel comfort. Mumbai becomes the third destination worldwide to receive Lufthansa's A350-900 and the second Indian destination after New Delhi with the launch of the flight to the Chhatrapati Shivaji International Airport from Munich recently.
"Maharashtra is amongst our most important markets and our relationship with the city of Mumbai has grown consistently over the years. Therefore, it is only natural that Mumbai becomes the third destination worldwide to receive the most modern and environmental friendly aircraft, the Lufthansa Airbus A350-900", says Wolfgang Will, senior director, South Asia, Lufthansa Group Airlines.
Airbus A350-900 is an environmental friendly long-haul aircraft. In comparison with similar types of aircraft it consumes 25 percent less fuel and produces 25 percent fewer emissions. The noise footprint is up to 50 percent smaller than comparable aircraft types. With a maximum seating capacity of 293 passengers, the aircraft has 48 passengers in business class, 21 in premium economy class and 224 in economy class.
Lufthansa Group offers Indian passengers three distinctive airline brands: Lufthansa Passenger Airlines, Swiss International Air Lines and Brussels Airlines. Together, the Group operates 65 weekly flights to/from India and has one of the largest growing networks of multiple European and North American destinations with seamless connections from India.