Lufthansa's first flight from Munich to Delhi takes off
<p style="text-align: justify;">Feb 11, 2017: Lufthansa has started its regular scheduled service from Munich to Delhi with the new A350-900. The Airbus A350-900 aircraft has been the latest addition to its fleet.</p> <p style="text-align: justify;">This means that all Lufthansa passengers can now experience the world's most state-of-the-art long-haul aircraft themselves for the very first time.</p> […]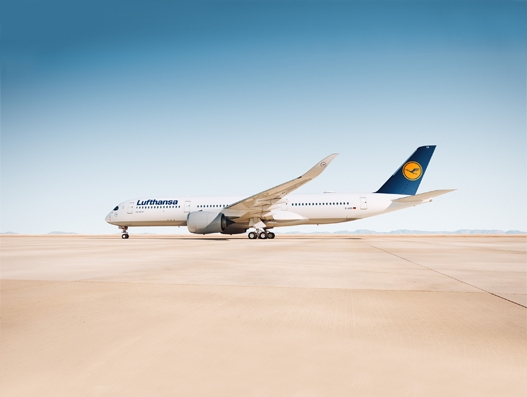 Feb 11, 2017: Lufthansa has started its regular scheduled service from Munich to Delhi with the new A350-900. The Airbus A350-900 aircraft has been the latest addition to its fleet.
This means that all Lufthansa passengers can now experience the world's most state-of-the-art long-haul aircraft themselves for the very first time.
The first flight was officially opened with a ribbon-cutting ceremony led by Steffen Harbarth, CCO Lufthansa Hub Munich and Michael Kerkloh, CEO Munich Airport, in the presence of the Lufthansa crew, and Lufthansa Station and Munich Airport employees. Before departure, there was Bavarian music playing and gingerbread hearts were passed out to passengers. The aircraft will be welcomed for the first time in India tonight at 00:10.
The first ten Airbus A350-900 aircraft will be stationed in Munich starting February 10, 2017 with Delhi as the first destination and Boston added to the list in March. The aircraft offers seats for 293 passengers: 48 seats in Business Class, 21 in Premium Economy and 224 in Economy Class.
The A350-900 is the world's most modern and environmentally friendly long-haul aircraft. It consumes 25 percent less fuel, produces up to 25 percent fewer emissions and is much quieter than comparable aircraft types when taking off.