Lufthansa Cargo takes digitalization to the next level; offers dynamic spot prices for booking
Dec 17, 2019: Lufthansa Cargo is expanding its digital sales channels with dynamic spot prices that can be booked immediately. These are now automatically generated in real time via the Rapid Rate Response (RRR) mechanism and are displayed as directly bookable offers. "With automated spot prices, we can make our customers offers. We are speeding […]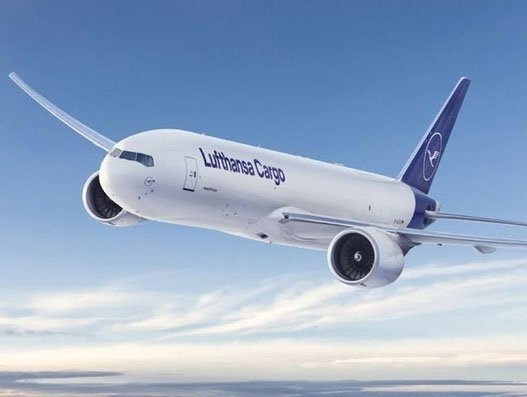 Dec 17, 2019: Lufthansa Cargo is expanding its digital sales channels with dynamic spot prices that can be booked immediately. These are now automatically generated in real time via the Rapid Rate Response (RRR) mechanism and are displayed as directly bookable offers.
"With automated spot prices, we can make our customers offers. We are speeding up and simplifying our booking process considerably and further expanding our digital sales channels. This complements our existing personal and digital services," said Dorothea von Boxberg, chief commercial officer at Lufthansa Cargo.
Lufthansa Cargo uses Rapid Rate Response on all of its own booking channels. Starting in December 2019, the system will generate spot price offers for all customers based in the following pilot markets: Thailand, Vietnam, North and Northeast India, Beijing, Middle East, Iran, Turkey, USA (California, Nevada, Arizona, Hawaii, New York, Connecticut, New Jersey, Massachusetts, Maine, New Hampshire, Vermont, Rhode Island, Washington, Oregon, Idaho, Alaska), Mexico, Spain, Portugal, Cologne and Stuttgart. Lufthansa Cargo will gradually extend the system and deploy it worldwide by the end of 2020.
Rapid Rate Response is connected to the existing online sales channels and is also available to the sales employees for personal or telephone support. In addition to the option of booking on the company's own eBooking channel, Lufthansa Cargo will in future also offer air freight forwarders the option of directly connecting their own systems via an application programming interface (API). Perspectively, external sales platforms will also be successively connected. Cargo.one is the first platform with which Lufthansa Cargo has already gone live.