Lufthansa and Lufthansa Cargo set for AMOS take-off
Nov 20, 2019: Lufthansa German Airlines and Lufthansa Cargo have joined the AMOS community with a scheduled first Go-Live in autumn 2020, followed by two later cut-overs in 2021. The initiative will see both airlines and their entire fleets adopting AMOS, a maintenance and engineering software. The airlines completed an in-depth Definition Phase, including AMOS […]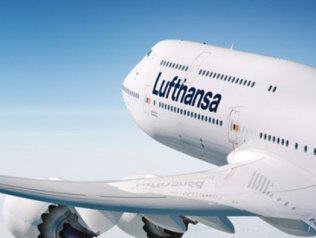 Nov 20, 2019: Lufthansa German Airlines and Lufthansa Cargo have joined the AMOS community with a scheduled first Go-Live in autumn 2020, followed by two later cut-overs in 2021. The initiative will see both airlines and their entire fleets adopting AMOS, a maintenance and engineering software.
The airlines completed an in-depth Definition Phase, including AMOS business process/interface workshops and the specification of comprehensive business requirements. The project's Implementation Phase has now been approved.
A dedicated team of Lufthansa German Airlines and Lufthansa Cargo aviation experts supported by Swiss-AS consultants and project managers will guide the flag carrier through this next project phase. Both carriers will implement AMOS including AMOSmobile for its Line Maintenance and CAMO Operations, based on best practice processes already implemented within the group.
From the moment of cut-over, the line maintenance operations will be fully paperless by using AMOSmobile. This will, in part, be realised by interfacing AMOS with Lufthansa's Electronic Techlog Solution ensuring the status of the entire passenger fleet is live and fully accessible throughout AMOS at all times.
Fabiano Faccoli, COO of Swiss-AS, added, "Swiss Aviation Software provides to its customers deep industry insight and knowledge, valuable project management experience and the necessary skillsets for complex digital transformation projects. Our customers are the key success factor in our agile development approach during and after implementation, since the customers form part of the development process from early requirement specification through testing to final product delivery."
"AMOS, which is already used as a standard tool by many LH group airlines, will also help us at Lufthansa to make our Technical Fleet Management processes even more transparent and, above all, even more efficient. Among other things, we are relying on the already very broad AMOS know-how of our sister companies. We chose AMOS because of its 30 years of success in the industry, but also because of its continuous product innovations, which help us to establish state-of-the-art processes in Technical Fleet Management at Lufthansa as wel," said Klaus Froese, CEO Lufthansa German Airlines Hub Frankfurt.