Lufthansa Cargo opens RFS-Cool service booking
<p style="text-align: justify;">May 10, 2017: In a bid to better its commitment in the field of temperature-sensitive cargo, Lufthansa Cargo is offering the "Road Feeder Service Cool" (RFS-Cool) booking option to its customers. Lufthansa Cargo is the first cargo airline to offer its customers the said facility.</p> <p style="text-align: justify;">This step will help the carrier […]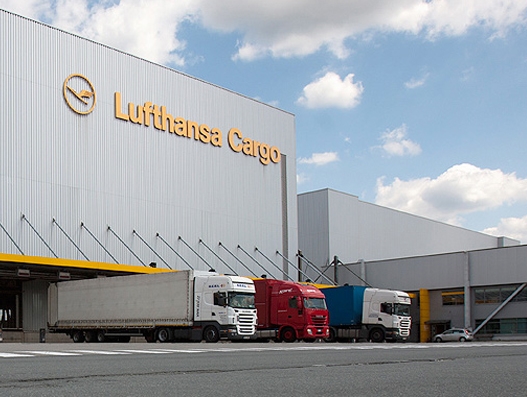 May 10, 2017: In a bid to better its commitment in the field of temperature-sensitive cargo, Lufthansa Cargo is offering the "Road Feeder Service Cool" (RFS-Cool) booking option to its customers. Lufthansa Cargo is the first cargo airline to offer its customers the said facility.
This step will help the carrier in developing its footprint in the cold-chain logistics sector. The new service will ensure the temperature-sensitive cargo is cooled or warmed, not just onboard, but also during the road link transportation by deploying correspondingly equipped vehicles. For example, Lufthansa Cargo customers can make onward travel reservations within Europe on the new "Road Feeder Service Cool" for sensitive medicines that are flown into Frankfurt. This ensures that the goods remain in the specified temperature range throughout the journey.
Lufthansa Cargo is currently making significant expansions to the capacities of their own Cool Center at the Frankfurt hub. On completion, 8,000 square meters will be available for cool chain cargo. Alongside the extension, the entire infrastructure of the Lufthansa Cargo Cool Center will be further improved. The facility was opened in December 2011 and currently offers 4,500 square metres in four different temperature-controlled chiller rooms (2 to 8°C, 5 to 15°C, 15 to 25°C and -12 to -20°C)and a deep-freeze room and direct access to the apron.
It is currently the largest hub for temperature-sensitive freight in Europe. In 2016, the IATA awarded Lufthansa Cargo and the company's in-house Cool Center with the CEIV certificate for pharmaceutical transport.