Lorrain to head CEVA Logistics' ground transportation division
Jan 15, 2016: CEVA Logistics, one of the world's largest supply chain management companies, announced it has furthered the progress of its operating model by introducing ground as a fourth new business line.  The ground division will run alongside the company's existing air, ocean and contract logistics businesses and be headed up by Jérôme Lorrain […]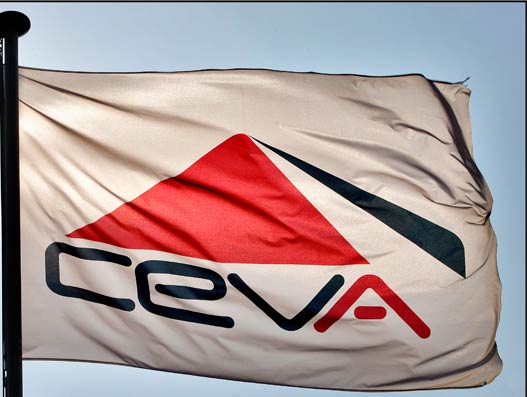 Jan 15, 2016: CEVA Logistics, one of the world's largest supply chain management companies, announced it has furthered the progress of its operating model by introducing ground as a fourth new business line. The ground division will run alongside the company's existing air, ocean and contract logistics businesses and be headed up by Jérôme Lorrain as its chief operating officer.
CEVA's ground operations will remain strongly embedded as a part of the local cluster strategy, which was part of the new operating model introduced in 2014. Lorrain's first priority will be to optimise CEVA's US organisation by further developing its regional footprint, and to align its global approach through stronger coordination and optimisation of processes.
Lorrain will relocate from Dubai, where he served as executive vice president Balkans, Africa, Middle East and Central Asia (BAMECA) to CEVA's US corporate headquarters in Houston in the USA. He has also been appointed to the company's executive board reporting to chief executive officer, Xavier Urbain.
Lorrain has extensive knowledge of the supply chain, logistics and transport industries in almost every market sector. Most recently, prior to joining CEVA, he served as chief executive officer of Wallenborn Transports in Luxembourg where he led a strategic transformation of the organisation into a structured group of companies with a fully international dimension.
"As a global provider, we want to offer the most professional end-to-end solutions to our customers. By adding this fourth business line we have an opportunity to even better leverage the existing network we have in some parts of the world and reinforce our air, ocean and contract logistics global product offering.
"We have a terrific team in place around the world with tremendous expertise at our fingertips. The CEVA difference is in the level of service and the passion we put into it. Together with the support of our customers, we can offer innovative and high quality solutions," adds Lorrain.

Ceva Logistics Hoofddorp Marga Koenen Lorrain has a degree in Mathematics, Chemistry and Biology, a Technician's degree in Logistics & Transportation and a Masters in Logistics. He is fluent in French, German and English, with some knowledge of Hindi and Luxembourgish.
Lorrain's successor as executive vice president for the BAMECA cluster will be Fuat Adoran who is currently managing director of the company's Turkey and Balkans sub-cluster.