London's Heathrow Airport gears up to handle tonnes of Valentine's Day roses
<p style="text-align: justify;">Feb 13, 2017: London's Heathrow Airport is preparing for the annual spike in floral imports. An estimated 7,797,297 stems of fresh cut roses – around 570 tonnes (8 million stems of roses) – are expected to be imported to the UK via Heathrow this month. This is triple what is seen on an […]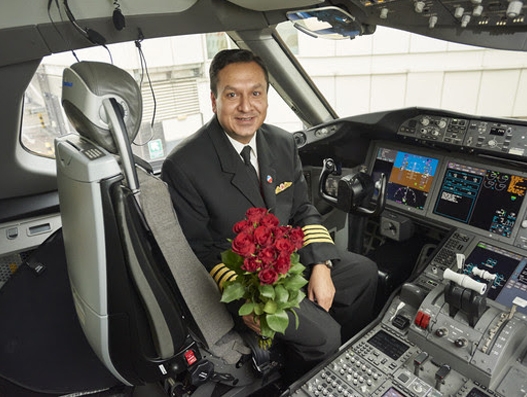 Feb 13, 2017: London's Heathrow Airport is preparing for the annual spike in floral imports. An estimated 7,797,297 stems of fresh cut roses – around 570 tonnes (8 million stems of roses) – are expected to be imported to the UK via Heathrow this month. This is triple what is seen on an average month.
The vast majority (88 percent) of fresh cut flowers purchased in the UK actually hail from countries along the equator, where they can flower year-round. In 2015, Kenyan roses accounted for 60 percent of rose imports at Heathrow – with the remainder from Colombia, India, Tanzania, and Ecuador.
To avoid wilted flowers and disappointed valentines, rose distributors rely on the quick and reliable transport air freight provides. Nearly all – 93 percent - of fresh cut roses imported into the UK market travel via planes – and more than a third of these go through Heathrow.
Nick Platts, head of Cargo, Heathrow, said, "While Heathrow's cargo team may be best known for their daily handling of smoked salmon and engine materials, Valentine's Day brings out the crew's sensitive side as the warehouses are infused with the scent of red roses. Passengers flying through Heathrow in February may be surprised at the amount of fresh flowers that are under their very seats courtesy of the airport's direct connections to places like Kenya, Colombia, and India."
Over 30 percent of the UK's exports by value go through Heathrow - more than the seaports in Southampton and Felixstowe combined. With expansion, Heathrow plans to double its current cargo capacity volume.