Lomé Declaration implementation will drive Africa's air cargo growth: ICAO Council President
<p style="text-align: justify;">Jun 28, 2017: Technological Innovation, regulatory reform and investment in infrastructure will be crucial for Africa's growth in air cargo segment. And the full implementation of the Lomé Declaration will drive the air cargo segment growth, said the president of the <a title="ICAO" href="https://www.icao.int/Pages/default.aspx" target="_blank">ICAO</a> Council, Dr Olumuyiwa Benard Aliu while addressing the […]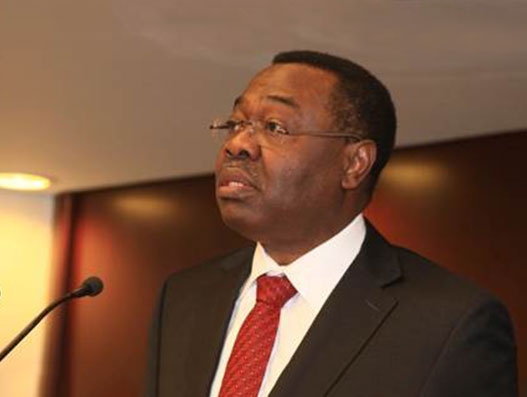 Jun 28, 2017: Technological Innovation, regulatory reform and investment in infrastructure will be crucial for Africa's growth in air cargo segment. And the full implementation of the Lomé Declaration will drive the air cargo segment growth, said the president of the ICAO Council, Dr Olumuyiwa Benard Aliu while addressing the Second Meeting on Air Cargo Development in Africa.
The primary objective of the Lomé Declaration is to enable the unobstructed flow and rapid release of goods through enhanced trade facilitation and custom clearance frameworks. Pointing to the pertinence of progress on its implementation, Dr Aliu highlighted the significance of air cargo's current and forecasted contributions to Africa's economy. The key outcomes of the meeting was the adoption of a new Statement on the Implementation of the Lomé Declaration, reaffirming commitment to the sustainable development of air cargo in Africa.
"In Africa today, aviation supports millions of jobs and US$ 72 billion in GDP. The importance of air freight as a key enabler of international trade, especially on high value and time-sensitive goods, is reflected in the fact that air transport carries around 35 per cent of world trade by value," Dr Aliu remarked. He also added that growth in African freight traffic outpaced the global average last year and that cargo capacity offered by African carriers in the region surged by over 20 percent in 2016.
Dr Aliu noted that progress in support of the Declaration should be achieved through the ratification of the 1999 Convention for the Unification of Certain Rules for International Carriage by Air, to which only 56 percent of African states have adhered, the realisation of the ambitious 'E-Trade for All' initiative. This, ICAO is undertaking in collaboration with other UN agencies. The deployment of the Cargo Service Quality Index for measuring freight performance at the airport level, a project that ICAO is developing with the International Air Cargo Association.
Innovation is particularly crucial as e-commerce trends will continue to be a significant driver of this growth. "The air cargo share of items purchased online grew from 16 percent to 74 percent between 2010 and 2015 and is projected to reach 91 percent by 2025. The number of parcels flown by air has increased from around 130 million in 2011 to around 400 million in 2015, at a staggering 30 percent average annual growth rate," Dr Aliu explained.
Progress on the implementation of the Lomé Declaration furthermore requires enhanced investment in ground infrastructure, aircraft, and human resources.
Organised by ICAO in cooperation with the Ethiopian Civil Aviation Authority, Ethiopian Airlines and the International Air Cargo Association, the Second Meeting on Air Cargo Development in Africa was opened by His Excellency Getachew Mengiste, State Minister, Ministry of Public Enterprises of Ethiopia. It was attended by 247 participants representing 21 States, seven international organisations, and industry stakeholders from Africa, Asia-Pacific, the Caribbean, the Middle East, Europe and North America.