Bolloré Logistics Uganda to handle logistics for demobilisation of Japanese Self Defence Force from South Sudan
Jun 14, 2017: Bolloré Logistics Uganda has been in charge of providing logistics services for the demobilisation of the Japan Ground Self Defence Force from Juba, South Sudan, to Japan. The challenging project, handled since April 2017, entails customs clearance and inland transport of 179 units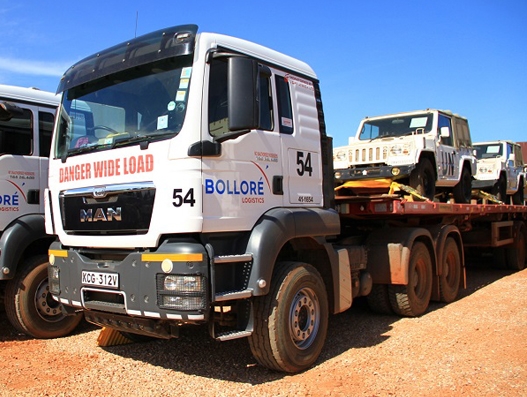 Jun 14, 2017: Bolloré Logistics Uganda has been in charge of providing logistics services for the demobilisation of the Japan Ground Self Defence Force from Juba, South Sudan, to Japan.
The challenging project, handled since April 2017, entails customs clearance and inland transport of 179 units rolling stock and 50 TEUs from Juba to the Mombasa port in Kenya through Kampala, Uganda, representing a journey of more than 1,780 km.
A dedicated 15,550-sqm Bonded Transit facility has been specially set up in Kampala for the operation. In addition, Bolloré Logistics Uganda completed the settings with washing bays where the vehicles from South Sudan are cleaned and parked awaiting forward transit to Mombasa from where they will be shipped out.
To date, a total of 148 truckloads comprising of 15 Convoys have been achieved under escort security from Juba to Kampala. In addition, 32 units have been airfreighted out of Juba and Entebbe, Uganda to Japan under charter.
With the target RORO sailing date from Mombasa planned during July 10 to 15, 2017 for units, the Japanese Demobilisation Project highlights the synergy and expertise of the Bolloré Logistics teams in South Sudan, Uganda and Kenya are working cohesively to ensure prompt and efficient deliveries of the full consignment in a safe, secure reliable and timely manner.