Logistics Capital Partners unveils its first warehouse in Belgium
Logistics Capital Partners (LCP) announced the development of a logistics facility of more than 30,000 sqm, divided in two units of the same size, after the announcement of its first Belgian acquisition in Nivelles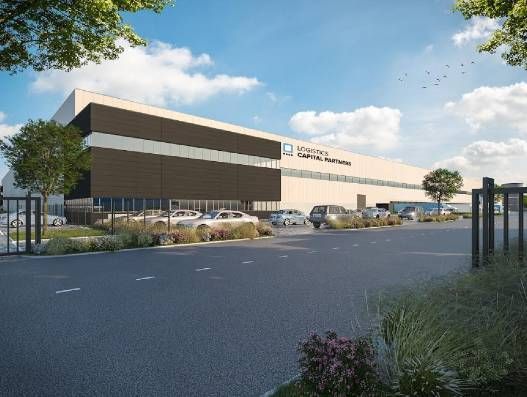 Logistics Capital Partners (LCP) announced the development of a logistics facility of more than 30,000 sqm, divided in two units of the same size, after the announcement of its first Belgian acquisition in Nivelles.
The warehouse, which has an internal free height of 12m 20 and 40 docks (1 per 750m²), and is built according to the latest sustainable norms. Each unit will have its own office, social rooms, and mezzanine. The site will have 178 car parking spots, as well as bike sheds and an outdoor area.
The project has already found its first tenant with Medi-Market. The upcoming pharmaceutical company needs more space for its logistics and will move into the new, larger building in Nivelles. The first unit of 15,000 sqm (with 1,500 sqm of offices) will be leased to Medi-Market as from October of this year. The second unit is still available for lease and will be ready for take-up by December 2020.
The site of the LCP's new warehouse is located in Nivelles-Sud, which is zoned as industrial and where the logistics activities are centralized. Situated a mere 500m from the ring of Nivelles, the new building offers easy access to both highways E19 (going to Brussels, Antwerp, and Amsterdam) and E42 (connecting France and Germany). This way, the new project strengthens the position of Nivelles as a strategic location at the heart of the European market and close to major consumer centres.
"Logistics Capital Partners was already active in Netherlands, Italy, Spain and France, and as Belgium remains a perfect hub for logistics activities, at the heart of the European consumers market, it is only logical that we also landed in Belgium one year ago. With success." explains Kim Cornille, asset & development director Belgium at Logistics Capital Partners.
In addition, Medi-Market, one of the fastest growing companies in Belgium, will not only use the new warehouse as its central distribution centre, but will also move its headquarters from Brussels to the site in Nivelles. Medi-Market employs 600 employees, including 40 in its headquarters. "Logistics Capital Partners turned out to be a very serious partner, who quickly understood the needs and challenges we were facing, namely the lack of logistics space. LCP is a flexible partner that offers us a building with the latest technology which will, I am sure, help us with our constant growth," said Yvan Verougstraete, CEO of Medi-Martket.
Pierre Huart, Mayor of Nivelles, is also very enthusiastic about this project and the fact that LCP chose his city: "Its strategic location, linking major economic cities while remaining at the centre of regional axes, makes Nivelles one of the hearts of economic development in Belgium. If all roads lead to Rome, Nivelles is the starting point for all destinations."
LCP opened its Belgian office in February 2018 and the project in Nivelles marks its official launch on the Belgian market for logistics real estate. The development confirms LCP's position as a reference in strategic logistics real estate markets. Nivelles is one of several projects LCP is currently working on in Belgium. In Roosendaal which is located right across the border with the Netherlands, and strategically placed between the ports of Antwerp and Rotterdam, LCP is developing a 120,000 sqm logistics project that is perfectly situated for distribution to the Benelux