Lödige Industries goes live with new ULD handling system for dnata at London Heathrow
Oct 11, 2019: Lödige Industries, a leading provider of airport logistics solutions, has completed the installation of a brand new ULD handling system for its customer dnata at London Heathrow's City East. The new facility, which features two high performance (ground rail) elevating transfer vehicles (ETVs) was completed in just four months while the terminal […]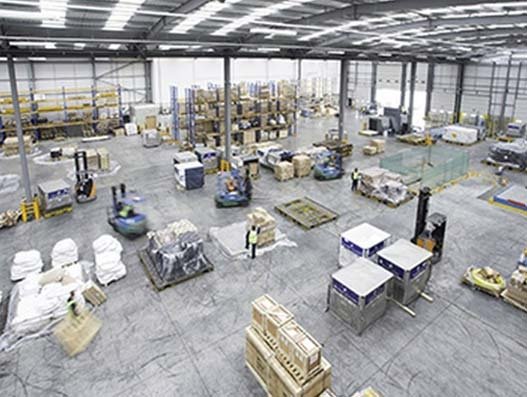 Oct 11, 2019: Lödige Industries, a leading provider of airport logistics solutions, has completed the installation of a brand new ULD handling system for its customer dnata at London Heathrow's City East.
The new facility, which features two high performance (ground rail) elevating transfer vehicles (ETVs) was completed in just four months while the terminal building was being built around it. dnata's City East is Heathrow's most state-of-the-art cargo facility and will deliver greater automation and faster truck and cargo handling times.
The cargo handling facility delivered by Lödige features component redundancy to reduce downtime and improved controls to automatically position machines, speeding up retrieval and storage operations. Utilising British Steel racks, the terminal integrates cold room facilities, giving can i buy antibiotics over the counter dnata the necessary functionality and flexibility to move healthcare and life science products as well as perishables, required by today's air cargo industry.
The high-speed storage and sorting equipment enables dnata's handling crew to dispatch a full flight extremely quickly. Michael Baul, managing director of Lödige Industries in the UK, said, "With only four months on site to complete the installation, we are very pleased to have manufactured and installed this solution in such a short time. To ensure dnata can start its new operations on time and to deliver the whole project, from quote to handover in just over twelve months, says a lot about Lödige Industries capability to deliver quickly in the air cargo industry".