Lodige Industries equips cargo terminal of Turkish Cargo
Aug 2, 2019: Lodige Industries has been appointed to equip Turkish Cargo's mega-hub at the new Istanbul Airport with state-of-the-art technology. The market leader for air freight handling technology will supply a new fully automatic terminal to the airline. This will enable the Istanbul-based cargo airline to shift its freight activities to the mega-hub. When […]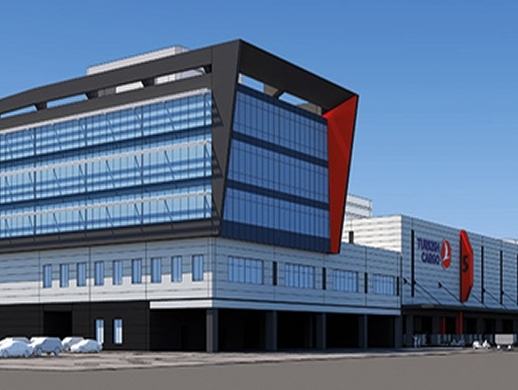 Aug 2, 2019: Lodige Industries has been appointed to equip Turkish Cargo's mega-hub at the new Istanbul Airport with state-of-the-art technology.
The market leader for air freight handling technology will supply a new fully automatic terminal to the airline. This will enable the Istanbul-based cargo airline to shift its freight activities to the mega-hub.
When completed, the terminal will have a handling capacity of two million tonnes per year and a total area of 300,000 square meters.
The equipment of the new cargo terminal will include automated high-bay warehouses with 17,000 storage bins, 30 stacking cranes, 15 lifters and an integrated warehouse management system (Lodige Cargo Professional) with a direct interface to the customer and freight management systems.
Freight handling for perishable goods, excess luggage, express luggage, domestic freight and general cargo will take place on two levels.
The cargo terminal will be maintained on site by a local Lodige Industries service team and will also be connected to the Lodige Customer Care Centre in Germany, which will be able to quickly remedy system errors 24/7.
"The new state-of-the-art terminal will place us in an excellent position for future growth," commented Turhan Ozen, chief cargo officer at Turkish Cargo.
"In Lodige Industries, we have selected a partner that has enriched the project with innovative solutions to our specific requirements. We have found them to be both flexible and cost-sensitive, which is always a bonus with such large scale projects."
To date, Lodige Industries has delivered more than 40 air cargo terminals worldwide.