Lion Air adds new A330neo aircraft to its fleet
July 22, 2019: Lion Air, Indonesia-based airline, has received its first new Airbus A330-900neo aircraft, on lease from BOC Aviation. This is the first of the new Airbus A330neo family aircraft scheduled for delivery to Lion Air Group, all to be powered by Rolls Royce Trent 7000 engines, and part of a transaction that BOC […]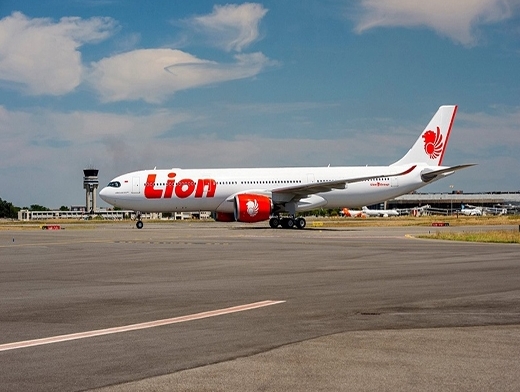 July 22, 2019: Lion Air, Indonesia-based airline, has received its first new Airbus A330-900neo aircraft, on lease from BOC Aviation.
This is the first of the new Airbus A330neo family aircraft scheduled for delivery to Lion Air Group, all to be powered by Rolls Royce Trent 7000 engines, and part of a transaction that BOC Aviation first announced in August 2018.
Lion Air Group now comprises five airlines in three countries - Lion Air, Wings Air and Batik Air in Indonesia, Malindo Air in Malaysia and Thai Lion Air in Thailand.
"We are delighted to induct the first of our Airbus A330neo family aircraft into our fleet and to assist the Lion Air Group with its continued expansion plans," said Robert Martin, managing director and chief executive officer, BOC Aviation.
"We are excited to take delivery of our first A330neo aircraft as we continue to expand the group's fleet network," said Edward Sirait, CEO, Lion Air Group.
"This delivery diversifies the business partnership with BOC Aviation across another aircraft type."
"We salute BOC Aviation on taking delivery of its first A330neo and the first of its type that will be based in the Asia-Pacific region proudly flying Lion Air's red and white livery. Our newest generation widebody is a great asset, as demonstrated by BOC Aviation's decision to include the A330neo in its portfolio," said Christian Scherer, chief commercial officer, Airbus.