LifeMiles inks seven year contract with IBS Software
<p style="text-align: justify;">Mar 22, 2017: IT solutions major IBS Software (IBS) has inked seven year contract with LifeMiles to replace its in-house loyalty platform that has been in use for several years.</p> <p style="text-align: justify;">LifeMiles is the leading loyalty programme in Central America and the Andean Pact region of South America, and the frequent-flyer programme […]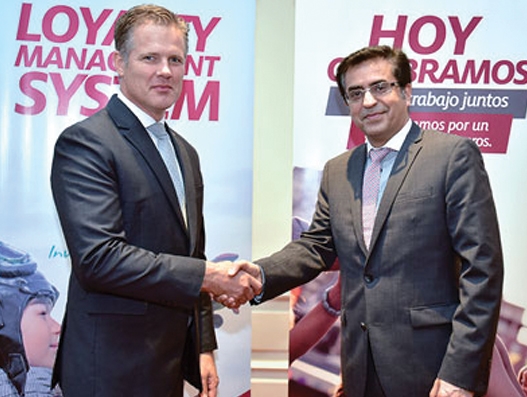 Mar 22, 2017: IT solutions major IBS Software (IBS) has inked seven year contract with LifeMiles to replace its in-house loyalty platform that has been in use for several years.
LifeMiles is the leading loyalty programme in Central America and the Andean Pact region of South America, and the frequent-flyer programme of Avianca. The contract was signed last week in San José, Costa Rica.
Once implemented, IBS' iFly Loyalty suite will serve as the core platform for LifeMiles. The suite includes a wide range of functionalities, consisting in capabilities to grow and manage expanded partnerships, a full-fledged customer relationship module and enhanced Analytics and Business Intelligence capabilities. Furthermore, the platform will be a key enabler of LifeMiles' growth aspirations in the region and beyond, facilitating the delivery of a superior set of targeted and personalized benefits to LifeMiles members, enhancing speed to market, and supporting expansion into new business segments.
Launched in March 2011, LifeMiles has grown to include more than 7 million members, who have made it the winningest Programme in the Americas over the last 3 years of the loyalty industry's prestigious Freddie Awards. Avianca, a Star Alliance member, has its headquarters in Colombia, and also the youngest fleet (169 aircraft) of all Latin American airlines, with which it serves some 105 destinations in 28 countries.
IBS' iFly Loyalty is a new gen loyalty management product that supports the diverse needs of customer engagement of the airline industry, including Frequent Flyer Programmes, Coalition Programmes, SME and Corporate Programmes. The solution enables management across multiple programme ecosystems from the same software and allows personalised communication to reach out to customers.
Matt Vincett, LifeMiles' chief executive officer, said, "At LifeMiles, we are constantly innovating to provide members with more options and with ever greater value; we are counting on IBS to collaborate with us in these endeavors moving forward and look forward to working with the IBS team."
"This is a strategic win for IBS' loyalty solution and the first customer in the Central American region. We consider this as an extremely important milestone for expanding our footprint in the Central and Latin American regions. As a technology partner offering the widest bouquet of aviation software products, we hope to leverage our relationship with a proven airline like Avianca to make IBS the most recognisable brand on innovation for the airline industry in the region," said Jitendra Sindhwani, president & head - Aviation Business Services, IBS.