Leipzig/Halle Airport reports 6.5% increase in Oct cargo volume
Nov 27, 2019: Leipzig/Halle Airport set a new record in October handling a total of 112,587 tonnes of cargo, a year-on-year increase of 6.5 percent. From January to October, cargo volumes at Leipzig/Halle Airport rose by 1.3 percent to 1,025,193 tonnes. Cargo handling at Leipzig/Halle Airport has been rising for 13 years in succession and […]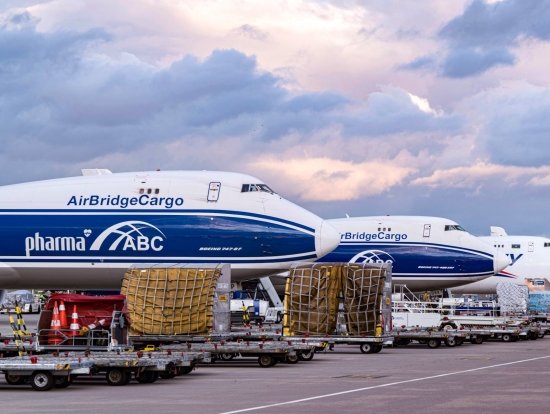 Nov 27, 2019: Leipzig/Halle Airport set a new record in October handling a total of 112,587 tonnes of cargo, a year-on-year increase of 6.5 percent.
From January to October, cargo volumes at Leipzig/Halle Airport rose by 1.3 percent to 1,025,193 tonnes. Cargo handling at Leipzig/Halle Airport has been rising for 13 years in succession and is currently well above the national trend, which was down by 3.6 percent in October.
"The new record for air cargo volume once again underlines that our airport is one of the most dynamically growing cargo airports in the world," said Götz Ahmelmann, CEO of Mitteldeutsche Flughafen AG.
Europe's fifth largest air cargo hub witnessed 7,348 take-offs and landings in October. The number of aircraft movements at Leipzig/Halle Airport was 1.9 percent higher than last year. In the first 10 months of the year, the number of flights increased by 0.2 percent to 66,661.
A total of 309,841 passengers used the airport in October, representing an increase in passenger volume of 3.8 percent. This is the strongest monthly result in around 12 years. It also far outstrips the national trend, which was down by 1.4 percent in October. This development was driven by the staggered autumn school holidays in the federal states of Berlin, Brandenburg, Saxony-Anhalt, Thuringia and Saxony.
"The trend in passenger numbers in the school holiday month of October show that Leipzig/Halle is an attractive departure airport for holidaymakers from all over eastern Germany thanks to its excellent access links," added Ahmelmann.
Passenger numbers were boosted by flights to destinations in Egypt, Italy, Croatia, Spain, Tunisia and Turkey. From January to October, passenger traffic at Leipzig/Halle Airport rose by 2.9 percent year-on-year to 2,332,107 passengers.