Leading travel company TUI appoints ECS Group as its cargo GSSA
Feb 7, 2019: TUI, world%u2019s number one travel company, has awarded Total Cargo Management contract to leading General Sales and Service Agent (GSSA) firm ECS Group. 
TUI includes five airlines, owns 150 aircraft, serves over 300 destinations in 75 countries and operates an average of more than 3300 flights a week. Its network and market power mean that it can expect significant cargo activity and rapid exponential growth %u2013 and TUI has jumped at the chance to achieve this. 
Thanks to an exceptional integrated sales network (90 percent of the TUI network is covered by ECS sales offices) and its strong business partnerships, ECS Group fully intends to maximize the potential of this one-of-a-kind company.
As well as an incredible number of destinations, ECS Group aims to develop a high-quality interlines offering beyond TUI%u2019s main hubs. This is one of TUI%u2019s main strengths, with three main hubs in Florida, the Caribbean/Dominican Republic and Mexico (Cancun) that will serve as links between Europe, Central America and Latin America. It also connects Asia and Africa, particularly North Africa, with a significant number of links in Morocco and Europe.
%u201CTUI has enormous potential in terms of air freight, and we%u2019re honoured to be able to represent them when it comes to cargo,%u201D says Adrien Thominet, CEO of ECS Group. 
%u201CJust like us, TUI has a truly worldwide presence. Together, we have a unique, exceptional and complementary network.
Through this contract, ECS Group intends to represent both TUI and the company%u2019s entirely separate Cargo identity. Via its TCE by ECS Group structure, a newly created department that is dedicated solely to managing TCM contracts, ECS Group will provide Interlines solutions, fully dedicated Business Intelligence tools, customized communications and management of all security, quality and safety aspects %u2013 all orchestrated by a newly formed team of experts.
Transporting its cargo using a 150-strong fleet, primarily B787s for long-haul flights, TUI offers a wide range of services and products, including TUI Pets, TUI Mail, TUI e-commerce, General Cargo, Perishables, AOG and HUM.
You may also like:-
---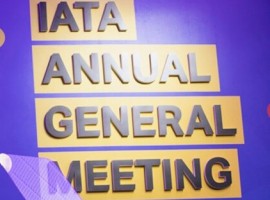 Aviation
IATA's director general and CEO Alexandre de Juniac said that when the AGM was postponed from June to November, they hoped that government restrictions on travel would be eased but that is now unlikely.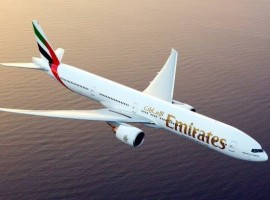 Aviation
The addition of the five points will expand the Emirates' global network to 92 destinations, as the airline gradually resumes its operations while prioritising the safety of its customers, crew and the communities it serves around the world.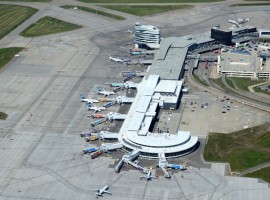 Covid-19
Edmonton International Airport (EIA) has partnered with GLC Medical, a subsidiary of Graphene Leaders Canada (GLC), to host clinical trials of a new technology for Covid-19 testing that can produce results in seconds.